I like to think that the Boulevardier was invented by an American who forgot to buy gin for his Negroni, but that is doing the drink down. Swapping out the gin for bourbon provides a rich, winter warmer of a drink that tastes even more alcoholic than its Italian cousin.
Between 1927–1932 Paris news stands used to stock a magazine called Boulevardier. This was written and edited by the American writer Erskine Gwynne, who was the nephew of American railroad tycoon Alfred Vanderbilt. Meanwhile, Dundee barman Harry MacElhone packed his cocktail shaker and headed to Paris where he found new ingredients unheard of outside of Europe. One of these ingredients was Campari. Intrigued by it, McElhone started mixing cocktails with it at Harry's New York Bar, Paris.
As to the Boulevardier, some say that Gwynne invented the it, while others say that McElhone made it for Gwynne and named it after the magazine. We will never learn the truth.
Harry's New York Bar can be found at 5 Rue Daunou, 75002 Paris, France.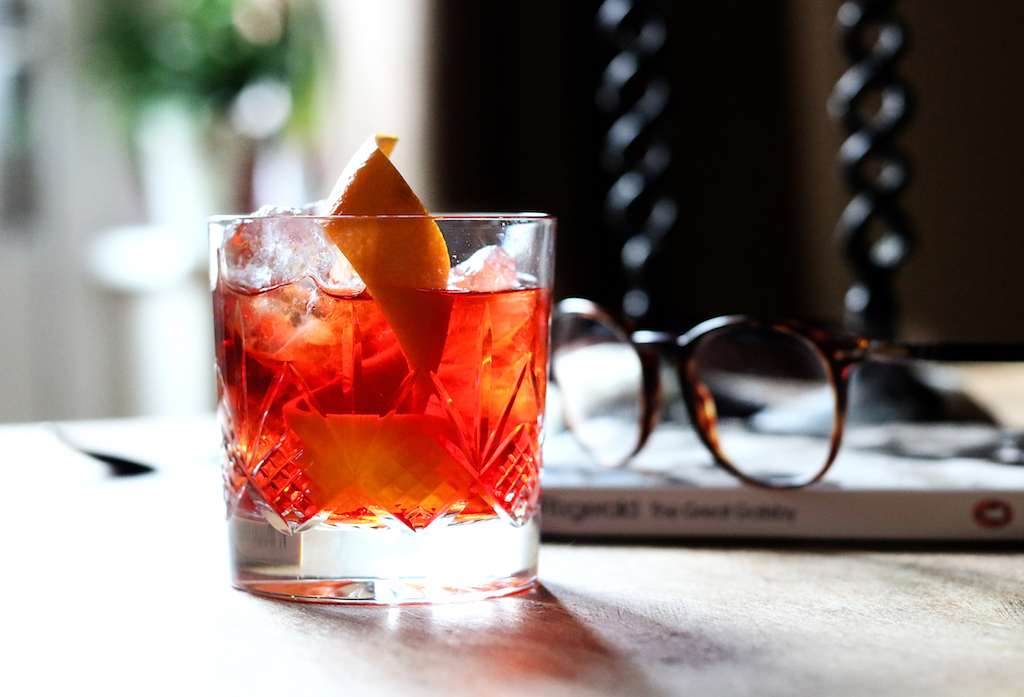 Print Recipe
Ingredients
50ml Campari

50ml red vermouth (e.g. Martini Rosso; the best I have found is Cocci)

50ml bourbon

Ice

Orange peel
Instructions
1
Fill an tumbler with ice.
2
Pour in all the ingredients and mix with a cocktail spoon.
3
Garnish with the orange peel.