Ensalada Andaluza (commonly offered as 'salade á l'Andalouse') is written down in Frenchman Auguste Escoffier's 1903 Le Guide Culinaire. Various recipes around the Internet, including one in Marie Claire, all lean on the Escoffier version. However, despite the constant repeating of the same recipe, I can't work out with any confidence what makes this salad particularly Andalusian.
Andalusia is a region of Spain that occupies the Southern part of the peninsula, stretching from Seville in the West, to Murcia in the East. The dish contains rice, which is generally farmed further north in Valencia. However, Andalusia is the part of Spain closest to Africa, and Africa is where Spain got the idea of cultivating rice from (via the good-old Moors). So, in that way. I suppose that a salad of African rice and Chilean tomatoes could indeed be Andalusian.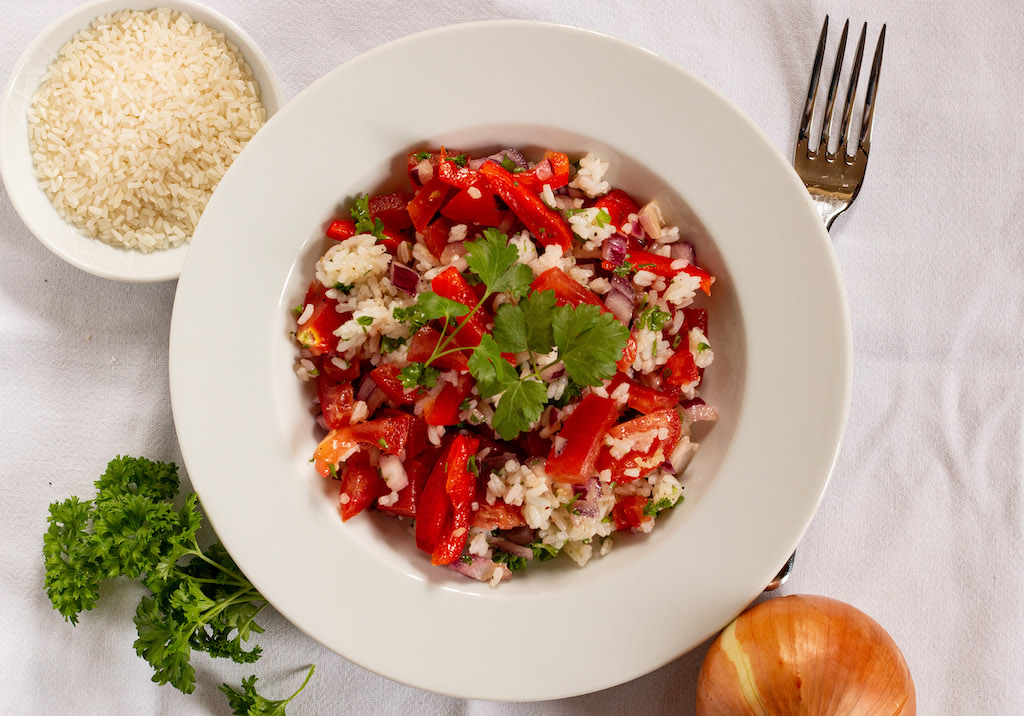 Print Recipe
Ingredients
150g rice, cooked and cooled

8 tomatoes, peeled, quartered and deseeded

2 red peppers, julienned

2 garlic cloves, minced

1 red onion, finely chopped

1 handful parsley, chopped

Vinaigrette (3:1 oil:white wine vinegar) to dress

Sea salt and freshly ground black pepper
Instructions
1
Combine all the main ingredients in a bowl, drizzle with the dressing a toss. Season to taste.