Yorkshire puddings are a food born of poverty and necessity. Invented in the 1700s as 'dripping pudding' to be cooked alongside meat, they gained the name 'Yorkshire' in the 1747 in the book The Art of Cookery made Plain and Easy by Hannah Glasse.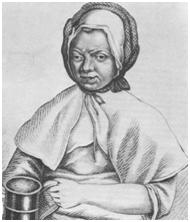 In Yorkshire, the dish was often served as a first course to knock the edge of the appetite so that the more expensive meat could be dished out in smaller quantities without complaint. Some historians believe that the term 'Yorkshire' was applied because the coal-fired ovens of the northern mining towns of England ran hotter than other ovens of the day and were more suitable for baking dripping puddings.
These days, Yorkshire puddings are served as a side dish to British Sunday roast dinners, and are most often associated with beef. Debate rages all over as to whether they should be served with any of the other meats commonly roasted on Sundays (pork, lamb and chicken). The jury always remains out.
Recipes for Yorkshire puddings vary in ingredient ratios, and some cooks even add baking powder. Success depends on so many variables, not least the size of the eggs used. All the guesswork can be removed if the puddings are made volumetrically, using the eggs as the calibrating ingredient. One simply adds the same volume of flour, and the same volume of milk to the measured volume of the eggs. A pinch of salt is added, and that's it.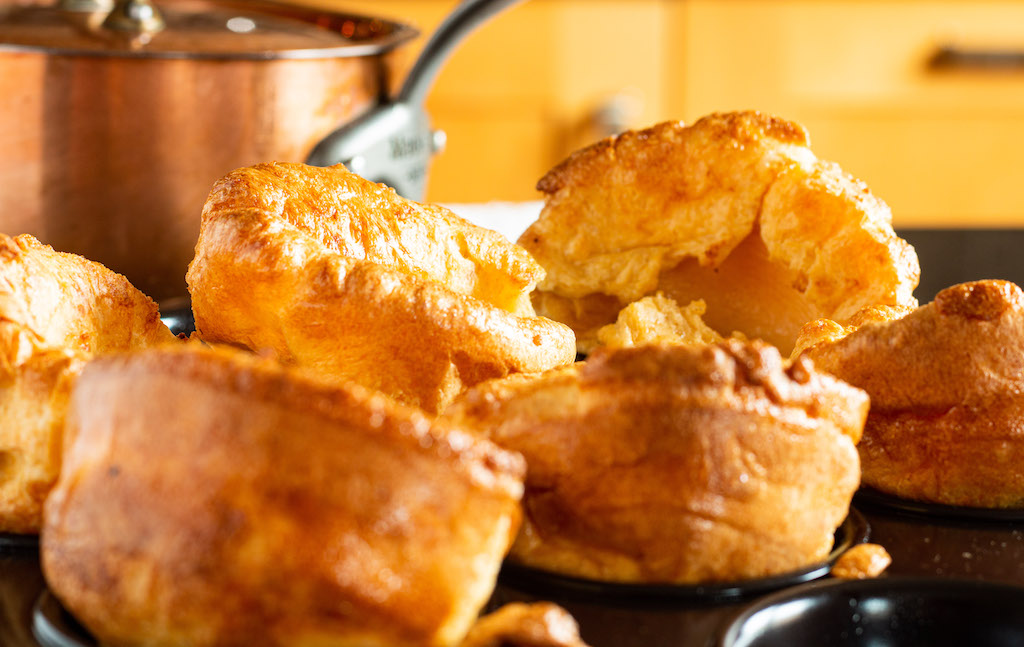 Print Recipe
Ingredients
For the batter:

4 eggs (measure the volume of the eggs)

Plain flour, same volume as the eggs

Milk, same volume as the eggs

Pinch of salt

To cook:

2 tbsp beef dripping
Instructions
2
Whisk together the batter ingredients until smooth. Rest for at least 15 mins.
3
Portion the beef dripping between 8 wells of a cupcake baking tray. Place the oven and heat for at least 10 mins until the oil is smoking hot.
4
Stir the batter a little, and portion into the hot oil (fill each well to about two thirds depth). Place the tray in the oven and bake for about 25 mins. For an even cook, turn the tray round part way through. Ensure that the sides of the puddings are baked before removing from the oven or the puddings will collapse.
Notes
Each egg makes about 2 puddings.