The origin of this riff on the Espresso Martini is unknown, but one sip go it will transport you three weeks ahead to Christmas Eve. Now I have discovered this drink, I know what me and my partner will be having the night before there Big Day. There are a bunch of versions of this cocktail – some use vodka, some use gin. We have gone for the vodka as it seems to be the most common variant.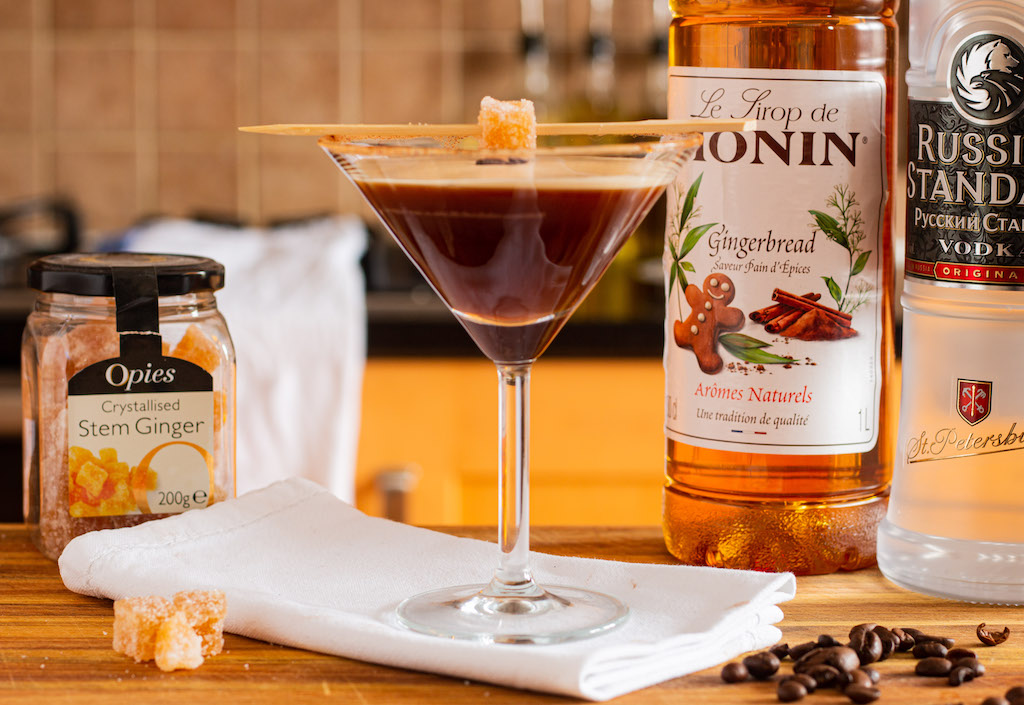 Print Recipe
Gingerbread Espresso Martini
Ingredients
50ml vodka

15ml gingerbread syrup

25ml chilled espresso

Cinnamon, coffee beans and candied ginger to garnish
Instructions
1
Rim a martini glass with cinnamon
2
Shake all the ingredients with ice. Strain into the glass and garnish with three coffee beans and a skewered cube of candied ginger.