So far as simple does, it does not get any more straightforward when a pasta dish has just four ingredients, one of which is the pasta itself. This dish is extraordinarily tasty, and they key to it is the infusion of the cream with black olives. Parmesan provides the only required seasoning.
The use cream and cheese with no additional frippery places penne alle olive nere in the Roman traditional of 'cucina alla bianco.'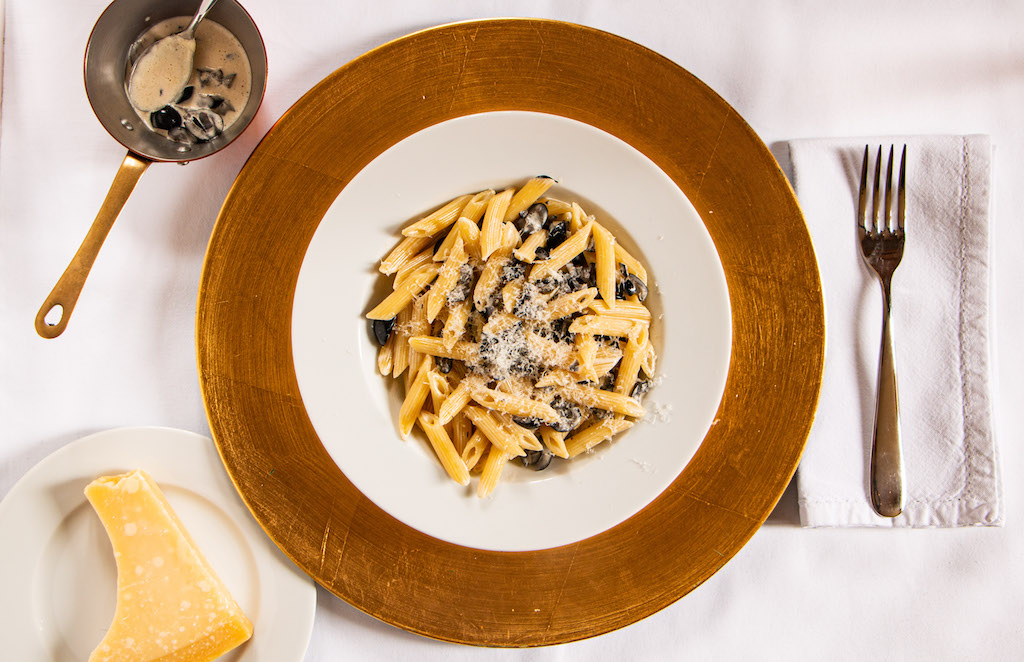 Print Recipe
Ingredients
150g black olives, chopped

175ml double cream

400g penne

25g Parmesan, grated
Instructions
1
Heat the cream in a pan with the olives and cook gently for 15 mins.
2
Meanwhile, cook the pasta in salted, boiling water until al dente (about 9 minutes)
3
Drain the pasta. Put half of the sauce in the bottom of the pasta pan. Add the pasta, sprinkle over the Parmesan, add the rest of the sauce and mix well.
4
Serve with more Parmesan grated over.