If a cookie and a scone did the nasty and gave birth to a pancake, then it would be 'picau ar y maen' (Welsh cake). Welsh cakes are very old, and originate from a time before stoves, pans and oven. They were traditionally cooked on a hot stone, and later a cast griddle pan. Small and durable, they could be slipped into the pocket of a child or a miner (or a child miner, which was the custom) as a treat for later in the day.
Like the tea loaf, Welsh cakes find themselves as a popular foodstuff in Patagonia in southern Argentina. This phenomenon has its origin on 28 July 1865 when a contingent of 153 Welsh people arrived in the banks of the Chubut river aboard the clipper Mimosa. Escaping harassment from the English, the Welsh were welcomed by the Argentinian government, which was having problems defending a large territory with a colossal coastline and a very long inland border with Chile.
Welsh cakes were popular for 19th Century pioneers because they were cheap, durable in the field, and they kept for a long time.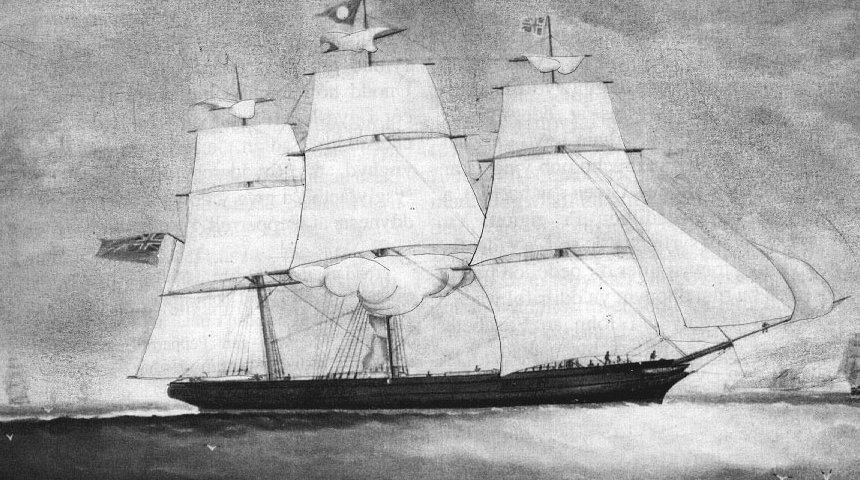 Traditionally, Welsh cakes are said to take a very long tome to make – as in 45 hours. The only reason I can think of for this is that the originals may have been made with yeast or sourdough starter rather than the 19th Century invention that is baking powder.
This recipe is lightly adapted from one by Karen Burns-Booth of Great British Chefs.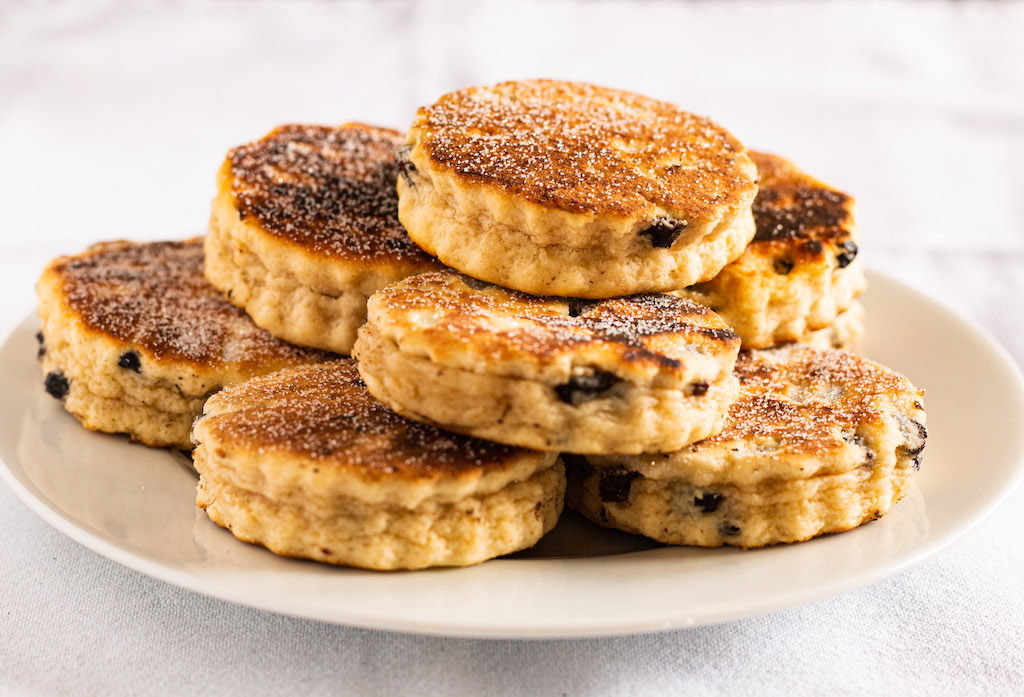 Print Recipe
Ingredients
225g self-raising flour

Pinch salt

100g butter

50g caster sugar, plus some for dusting

50g currants

1 egg, beaten

3 tbsp milk
Instructions
1
Combine the egg and milk with a whisk.
2
Mix the flour and salt and rub in the margarine or butter (or whizz with a food processor).
3
Add the sugar and currants to the flour and stir well to evenly combine.
4
Pour the egg/milk mixture in and mix until you have a stiff dough.
5
Roll the dough out on a lightly floured board until 5mm thick. Cut with a round biscuit cutter.
6
Heat a griddle or large frying pan over a medium heat. Grease the griddle with a bit of butter. Cook the cakes for 3–4 minutes each side until golden brown and slight risen.
7
Transfer to a cooling rack and dust over with some more caster sugar.