There are a small number of drinks that were invented around the time of US Prohibition, but far fewer were invented in a country where alcohol is banned for religious reasons and intoxication carries the penalty of lashing.
First appearing in 1938, the Screwdriver is thought to originate in the Persian Gulf. The story goes that US oil workers installing pipeline infrastructure would sneak odourless, colourless vodka into their equipment bags. Once out in the desert sun, they would further disguise the spirit by mixing it with refreshing orange juice. They would then stir the drink with the only suitable tool to hand – the screwdriver hanging from their utility belts.
Although this sounds like one of those 'neat little food stories that turn out to be bollocks,' this one is probably true – at least in naming if not the recipe. In 1949 Time magazine wrote:
"In the dimly lighted bar of the sleek Park Hotel, Turkish intelligence agents mingle with American engineers and Balkan refugees, drinking the latest Yankee concoction of vodka and orange, called a 'Screwdriver.'"
Other references point to the US Army's Persian Gulf Command as the source of the drink, in this case mixed by GIs with … a screwdriver.
We are unsure which Park Hotel was the topic of the Time article, but it was quite possibly the International Park Hotel, which can be found at Urmia, West Azerbaijan Province, Iran.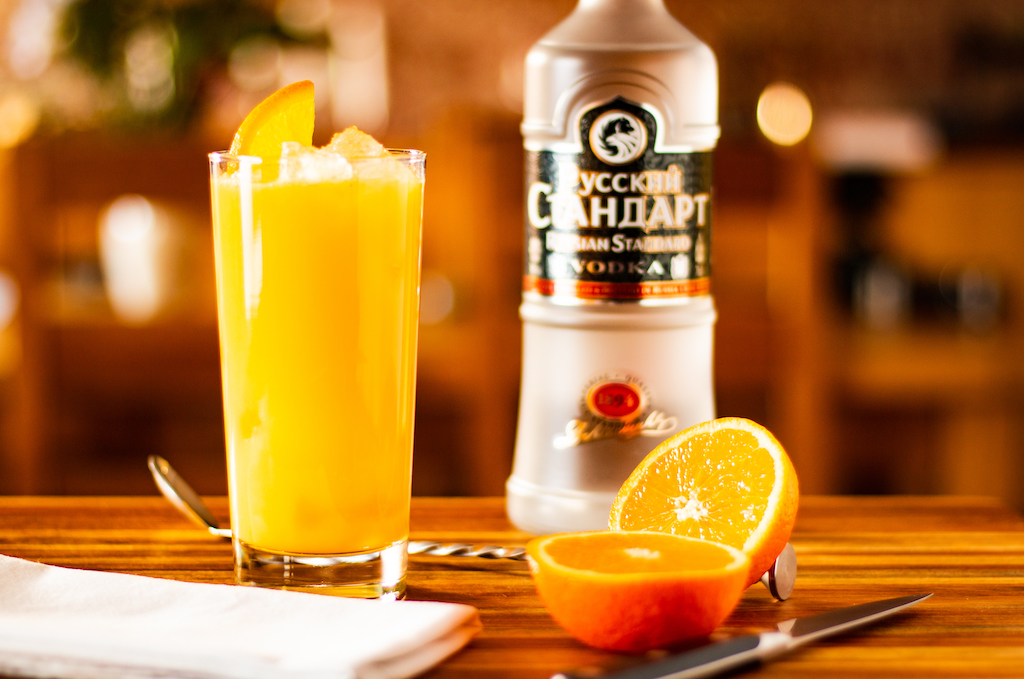 Print Recipe
Ingredients
60ml Russian Standard vodka

120 ml orange juice
Instructions
1
Fill a glass with ice, and add the vodka. Top with orange, stir and add half a slice of fresh orange.