At its simplest, bruschetta is done the Roman way where bread is flavoured with garlic and oil before being grilled over charcoal. Further south, people began adding tomatoes to that, and these days, we can find all sorts of things on bruschetta, such as anchovies, lightly roasted peppers and fresh cheeses.
While some people may think that bruschetta is 'just tomatoes on toast,' that is doing it down. If bruschetta is done right, with the right ingredients, and the right kind of heat source, then the whole thing is elevated to the level where is belongs, and explains why it remains a popular Italian classic.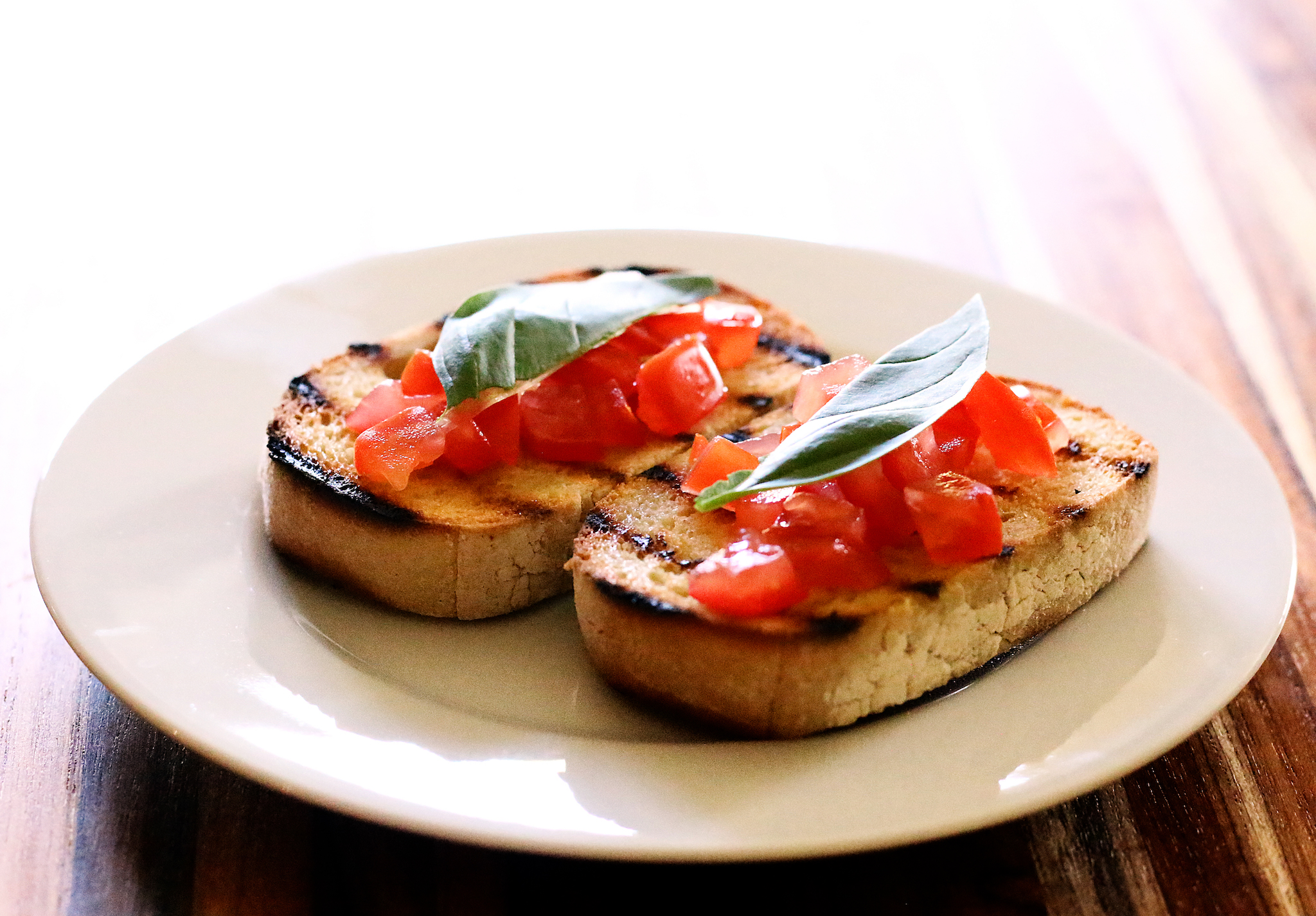 Print Recipe
Ingredients
2 fresh, ripe tomatoes

Salt

4 slices of ciabatta

2 garlic cloves, peeled and halved

Olive oil

4 basil leaves
Instructions
1
Quarter, core, de-seed and evenly dice the tomatoes. Sprinkle them with salt in a bowl and leave them for 15 mins to extract some of their fluid.
2
Wipe the bread with the exposed garlic flesh, brush evenly with olive oil and fry in a very hot riddle pan or on a hot gas barbecue. Once set on the grill, do not move them so that the nice charred lines form properly. Turn and do the other side.
3
Spoon the tomatoes on the toasted bread, and add a basil leaf.
4
Drizzle with a small amount of olive oil and serve.
Notes
Adding some roasted, chopped chilli to this would add a kick. Flavoured oils (e.g. steeped with thyme and bay) make a big difference in a dish this simple.