The French Martini was invented during the 1980's cocktail renaissance that transformed the drinking cultures of New York and London. One of the key characters in this transformation was British-born Keith McNally – darling of the Manhattan dining scene. McNally's rags-to-riches life story reads like a Jeffrey Archer novel. The son of a docker, he came from poverty in Bethnal Green, had a peculiar childhood marred by a neurotic mother, and worked as an actor. In his twenties, while trying to hustle a film career, he opened the bacchanalic Odeon in TriBeCa NY, which attracted hedonistic, cocaine-fuelled parties attended by Andy Warhol, the Rolling Stones and the rest of that list of oddballs and superstars. McNally went on to open the iconic eateries Pastis (reopening soon), Minetta Tavern (one Michelin star) and Balthazar in Manhattan. More recently, he used his pied-à-terre in Notting Hill to open the Balthazar French brasserie concept in London's Covent Garden.
Opening Balthazar London did not go as smoothly as McNally might have hoped. Reviews were mixed, and Giles Coren of the Sunday times was particularly brutal with his assessment:
"The best restaurant in London, but the worst food in Europe."
Jay Rayner, after his visit, wrote:
"Service is notable for being like frogspawn in spring: bloody everywhere."
McNally, frustrated and furious with the cliquey vitriol of the London food and restaurant community hit back with:
"My pet hate is the London food and restaurant community which, with two notable exceptions, is a petty, self-regarding, back-stabbing bunch of narcissists who should be put through a meat grinder and dumped into the Indian Ocean."
Alongside his restaurants, Keith McNally was also busy opening bars and nightclubs in Manhattan. Back in the 80's, the French Martini was created in one of these bars. In 1996, the drink made it onto the cocktail menu at Balthazar New York, and it can still be found there to this day.
Simon Difford has a riff on the French Martini that swaps the vodka for cognac, and gets the name the 'Very French Martini.'
Balthazar London can be found at 4-8 Russell Street, London WC2. The Manhattan establishment is at 80 Spring St, New York, NY 10012.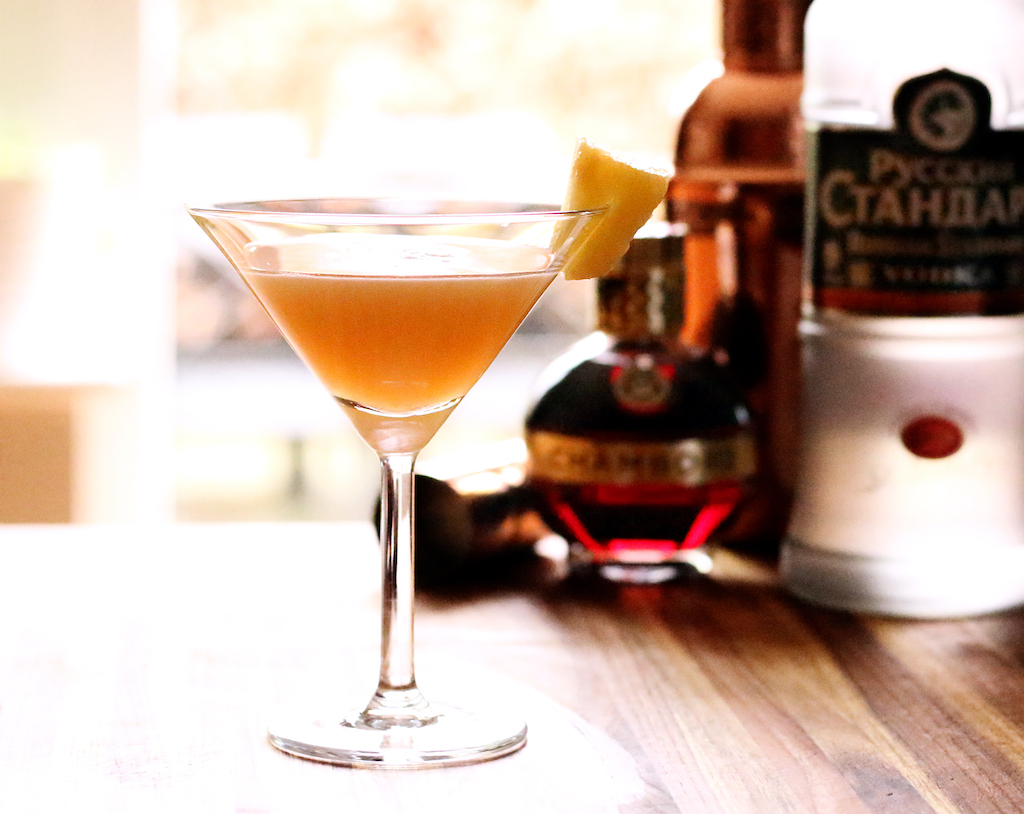 Print Recipe
Ingredients
60ml vodka

15ml Chambord

45ml cloudy pineapple juice
Instructions
1
Pour all ingredients into shaker with ice cubes. Shake well and strain into a chilled Martini glass. Garnish with a piece of pineapple.