Granita – a semi-frozen confection – is said to originate from Sicily. Its simplicity lends it to adaptation, so much so that if one were to walk from on side of Sicily to the other, different styles of granita with different sizes of ice shard born of different freezing methods would be encountered.
A granita is an extraordinarily simple thing to produce. It is a lot more straightforward to concoct than 'The Deal' that was struck between Tony Blair and Gordon Brown at a now defunct Islington restaurant by the name of Granita.
Typically, a granita involves the freezing of some kind of flavoured liquid (like fruit juice) in the absence of alcohol. The version I did was espresso granita that could have benefitted from a wee bit of booze in the cream.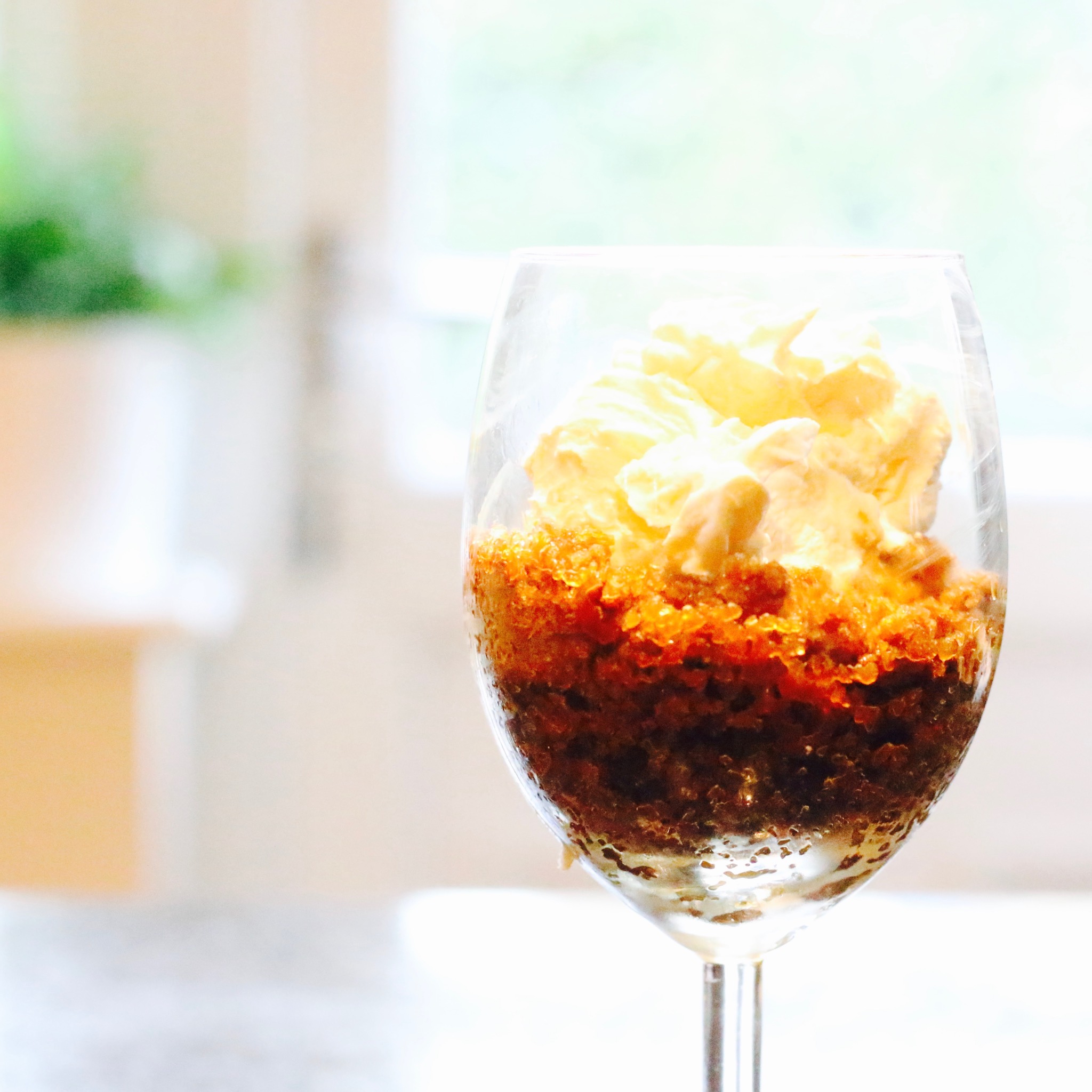 Print Recipe
Ingredients
4 shots of espresso

Caster sugar

Double cream
Instructions
1
Make 4 shots of espresso, add caster sugar to taste and freeze in a flexible tray or gratin dish.
2
Once the coffee is frozen, release it with a dunk in hot water, and put it quickly through a food processor. Refreeze it until ready to serve.
3
Meanwhile whip some double cream up to stiff peaks with more caster sugar to taste.
5
Fork up the frozen coffee into shards and spoon into the frozen glass.
6
Spoon the cream on top and serve immediately.
Notes
Adding amaretto to the cream adds a luxurious, boozy feel. Don't add alcohol to the coffee, as it may fail to freeze in time. Packing the granita in a highball will create a pleasant slush-style drink that is drunk with a straw rather than eaten with a spoon.