The Honeysuckle Daiquiri is another drink that appears for the first time in  David A Embury's The Fine Art of Mixing Drinks. David A Embury has been reincarnated as a web site that automatically generates cocktails based on his principles of mixlogy. You can play with that here.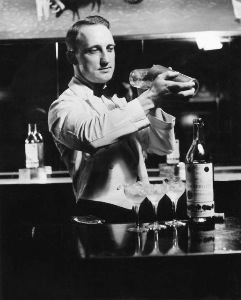 Ingredients
50ml Bacardi Carta Blanca

4 tsp (20ml) runny honey

25ml fresh lemon juice

25ml fresh orange juice
Instructions
1
Stir the honey and citrus in the bottom os a shaker intel the honey dissolves.
2
Shake all the ingredients with ice and strain into a chilled Martini glass.
3
Garnish with mint or orange peel (or honeysuckle flower if in season).