There is something of a convention whereby if it is Italian and has beans then it is Tuscan. I found this lovely Tuscan salad in some or other place, made it, photographed it and then forgot where the heck it came from. Trust me that it is lovely and perfect for a summer BBQ.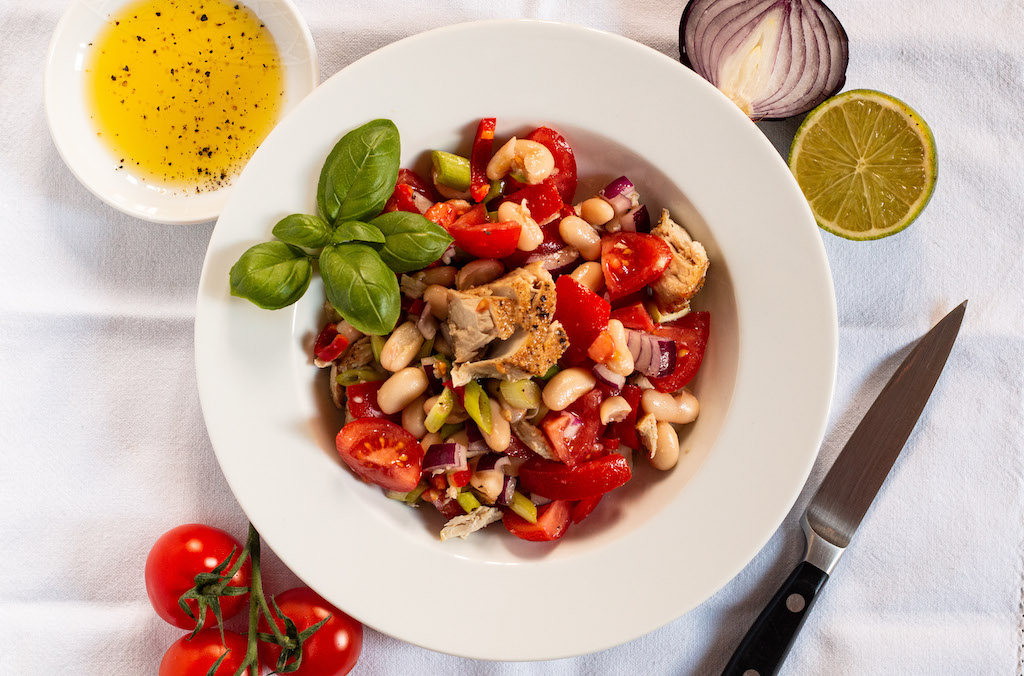 Print Recipe
Ingredients
Equal visual quantities (e.g. handfuls of):

Tuna, cooked and drained (e.g. canned in brine or oil, or fried fresh and flaked)

Red pepper, sliced

Tomatoes, sliced

Spring onions, chopped

Canned Cannelini beans, drained

Red onion, chopped

Garnish

12-ish fresh basil leaves, torn

Sea salt and freshly ground black pepper

3 tbsp olive oil

Juice of 1 lemon
Instructions
1
Combine all the main ingredients.
2
Drizzle over with olive oil, season, add a squeeze of lemon juice and toss.
3
Scatter over with torn basil.