'Dal' is taken to mean any lentil-derived dish cooked on the Indian subcontinent. The 'tadka' part comes from the way in which the whole spices are lightly tempered in the hot fat at the start of the cooking process. This technique actually underlies a lot of traditionally made curries, and it is not clear why it gets called out in this way for a dal.
This recipe for tadka dal is by Atul Kochhar, and turns up everywhere he writes a guest recipe. The version that is usually published is slightly simpler than this in that is skips the cumin, garam masala, coriander powder and the second spike of turmeric. The additional bits and bobs were added when Chef Atul taught Andrew and me how to cook his dal at Leith's School of Food and Wine in March 2019.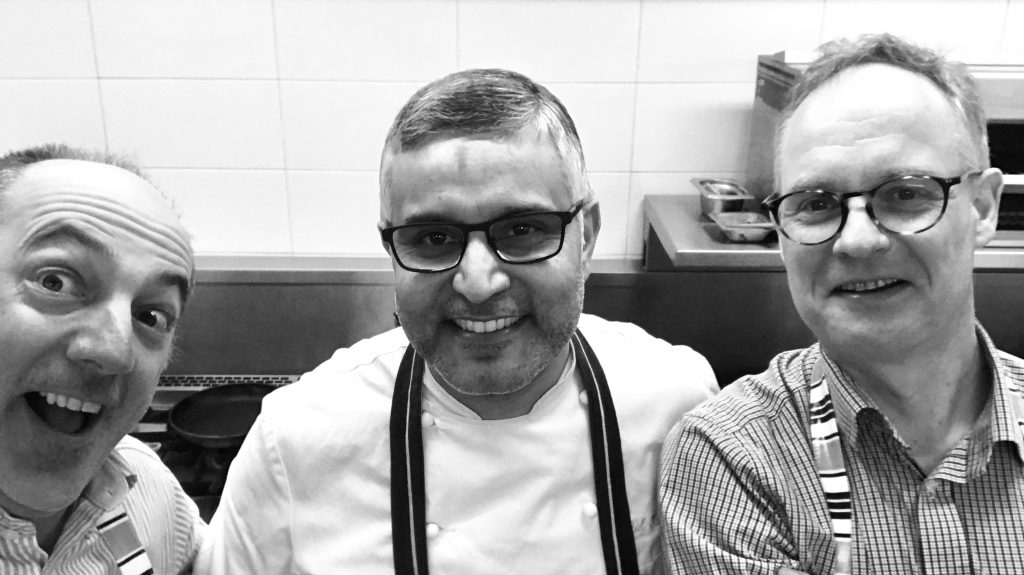 Print Recipe
Ingredients
For the lentils:

1 tbsp vegetable oil

300g yellow pea split peas

1 tsp salt

1 tsp turmeric

For the masala:

1 tsp finely chopped garlic

1 tsp cumin seeds

1 tsp red chilli powder

1 tsp garam masala

Half a tsp turmeric

1 tsp ground coriander

2 medium tomatoes, chopped

To garnish:

1 tsp chopped coriander leaves

1 tbsp onion, thinly sliced and deep fried
Instructions
1
Put the lentils, salt and turmeric into a thick-bottom pan with a litre of water. Simmer for 15–20 minutes until the lentils are soft and cooked.
2
In a sauté pan, heat the oil and fry the garlic and cumin seeds to a light brown colour, add the red chilli powder, sauté for a minute.
3
Add the tomatoes, turmeric, ground coriander and garam masala and cook for 3–4 minutes, then add the cooked lentils and simmer for 10–15 minutes.
4
Sprinkle with chopped coriander leaves and serve hot. Garnish with deep-fried, thinly sliced onion if liked.