Risi e bisi is a traditional rice-based dish from Venice. It is made in a ton of different ways, but the premise is to use fresh pods, strip the peas out, make a stock and the a puree from the pods and use all that to make a risotto.
This dish by Italian writer and teacher Ursula Ferrigno is none of that. This is good, mid-week supper of carnaroli rice, garden peas and mint that evokes the original, but without the need to be a slave to the pea season. It is perfect coronavirus lock-down food because it is cheap and uses store cupboard and frozen ingredients. It's only Achilles' heel in that regard is that is does not reheat at all well. And really, we should not be reheating rice anyway due to the risk of a severe bout of food poisoning.
You can browse Signora Ferrigno's books online here.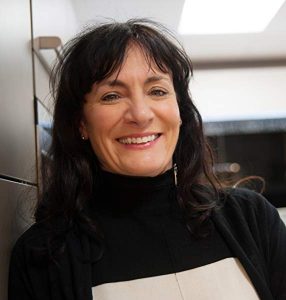 Print Recipe
Risi e bisi Ursula Ferrigno
Ingredients
50g unsalted butter

2tbsp olive oil

6 shallots, finely chopped

2 garlic cloves, finely chopped

125ml dry white wine

1kg fresh peas, podded (or 500 g frozen garden peas)

1 handful fresh parsley chopped

350g carnaroli or arborio risotto rice

1L chicken or vegetable stock

1 handful fresh mint, chopped

50g parmesan, finely grated

Sea salt and freshly ground black pepper
Instructions
1
Fry the shallots and garlic in the butter and oil until soft but not coloured. Add the wine and sizzle off to deglaze.
2
Add the peas and parsley and cook for 2 mins. Add the rice and stir it into the mixture and cook out for 2 mins.
3
Add ladlefuls of hot stock one at a time. Stir continuously, until the stock is all used up and the rice is creamy. You may need to add more stock to get the right result.
4
Stir in some salt and pepper, the mint and Parmesan.
5
Cover for 1 minute to allow the rice to rest, then serve at once on warmed plates.