The reverse seared steak is the brainchild of Serious Eats chief culinary consultant and James Beard-nominated chef author J Kenji López Alt. The method was first published in full in 2017 when López-Alt commented that he had been using the technique for over a decade, but never named it 'reverse sear.' The method originally appeared in 2007 in The Food Lab as a means to deal with thick-cut steaks.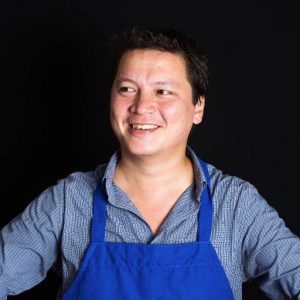 The principle of reverse sear is completely obvious. The meat is slow cooked to not-quite-done, and then flash fried in a hellish hot pan. It has the same basic principles as sous vide, but does not require a vacuum or circulator rig. Since it is a more reliable method than traditional pan frying, every domestic cook should try it. It is, as J Kenji López-Alt says,
… the best way to cook a steak, period.
You will need a digital thermometer probe. The best type is the ThemoPro wired version, but a handheld one will do.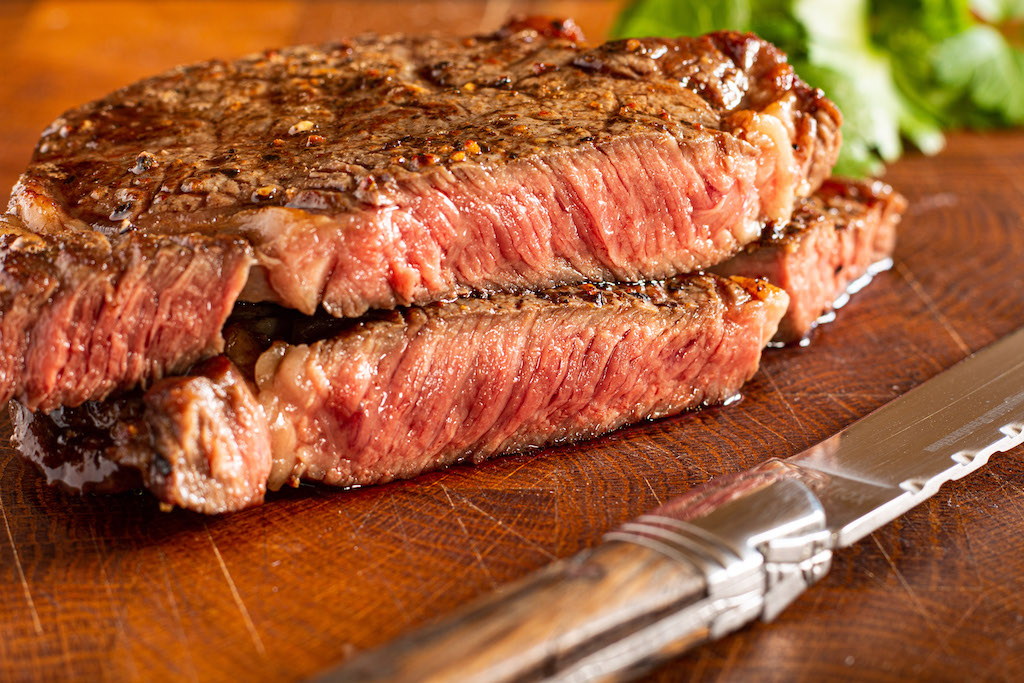 Print Recipe
Ingredients
1 steak (the thicker the better, and rib eye is good)

1 tbsp neutral oil

25g unsalted butter

Sea salt and freshly ground black pepper
Instructions
1
Preheat an oven and a grill pan with a wire rack to 130˚C.
2
Push a heatproof culinary wired thermometer into the centre of the steak (see notes) and season liberally on both sides. Note that the original recipe suggests that the steak is seasoned and chilled uncovered overnight to dry out a bit.
3
Put the steak on the oven on the wire rack, trap the thermometer wire on the oven door and connect it to the measuring unit. Cook the steak until the internal temperature reaches 10˚C below your desired doneness. For medium-rare, this is about 46˚C. If your steak is less than an inch thick, you want to be stopping at about 41˚C.
4
While the steak is cooking heat the oil in a frying pan until it is so hot it smokes and sets off the fire alarm.
5
Quickly throw the butter in the hot pan and add the steak. Cook for 45 seconds on each side with constant basting. Pull the steak out and serve – resting is not required.
Notes
This recipe is noted as 'adapted' from the recipe of J Kenji López-Alt, only in that it is his method written for my kitchen equipment. For the thermometer, some kind of digital probe is a must. A ThermoPro wired remote probe is best because you can monitor the temperature constantly with the oven door shut. You can use a hand-held digital probe, but that will mean constantly opening the door to check the progress of the steak.