The combination of spirit, fizz and lemon ice appears to date from 15th Century Venice where it was used as a mid-meal palette cleanser for the aristocracy.
In modern-day Italy, there are a ton of ways to make this, and many of them involve blending the ingredients together and serving as a creamed mixture as a dessert cocktail. I understand why it would be done this way, but this just strips all the fizz out of the Prosecco. More interesting is to let the sorbet sink and have a drink that changes in texture and sweetness as you go. Done that way, it is the perfect summer 'apero.'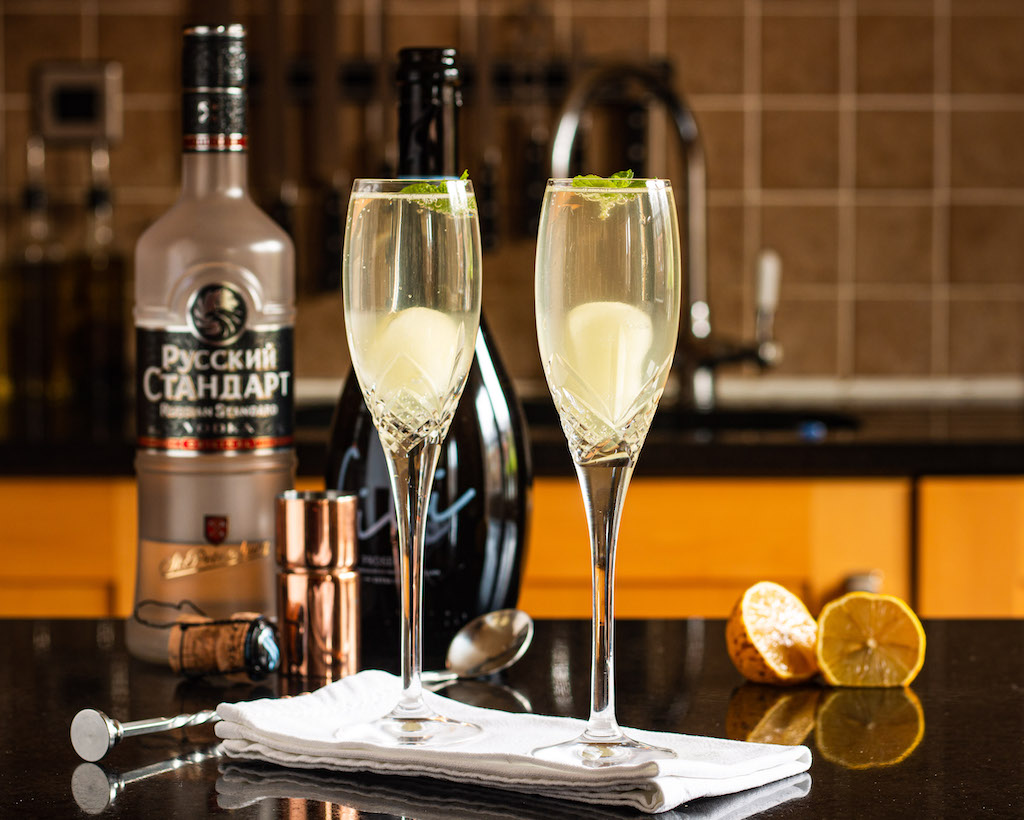 Print Recipe
Ingredients
30ml chilled Russian Standard Vodka

Scoop of lemon sorbet

Chilled Prosecco to top

Mint sprig
Instructions
1
Pour the vodka into a Champagne flute and add half the Prosecco. Then add the sorbet, followed by the rest of the Prosecco.
2
Garnish with a mint sprig and serve.
Notes
You are splitting the Prosecco addition to ensure that the vodka does not completely melt the sorbet, but also so that the addition of the sorbet does not nucleate the Prosecco and cause it to fizz over.