The Mimosa is probably Spanish. Fruit juice has been mixed with sparkling white wine in Spain for years – possibly for as long as the entire history of cava (around 1868). The invention and naming of the Mimosa is not recorded, although there is a dubious story that suggests that it was dreamed up by Alfred Hitchcock.
A similar drink with twice the wine was invented at Buck's Club, London, and is known as Buck's Fizz.
The Mimosa is named after Acacia dealbata, known as 'silver wattle' or 'mimosa.' The flowers of A. dealbata are bright yellow, just like the tipple.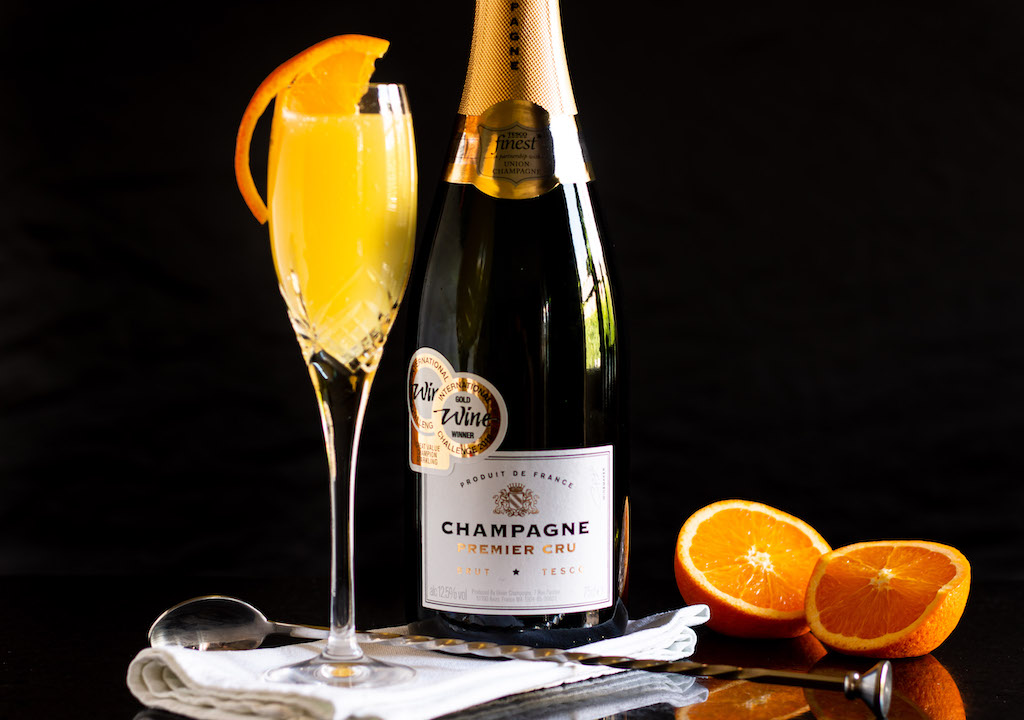 Print Recipe
Ingredients
75ml fresh orange juice

75ml Champagne
Instructions
1
Pour the ingredients into a Champagne flute and stir gently.