The Nosey Chef has covered classic Napoli pizza before, and we probably went on about how there was no other way to make a decent pizza. Much of that is true, but it does not mean that other styles are not very nice to eat.
After Italy, it is fair to say that the country that loves its pizza like no other is America. Across the country, different styles can be found, but the two that predominate are New York pizzas and Chicago pizzas (Americans unfathomably call them 'pies').
New York pizzas are thin, but floppier than a Napoli pizza, and are eaten with the hands as folded slices. Chicago pizzas are much thicker, with a good depth of bread, and take up to 30 mins to cook in a special earthenware dish.
The pan pizza is a direct descendant of the Chicago variant, but is cooked in a skillet rather than a dish. The style was made popular by Pizza Hut. The Pizza Hut business was started in 1958 by brothers Frank and Dan Carney of Wichita, Kansas. By 1959, they had added pan pizzas to their menu. People really liked the chewy, thick crusts and blazing hot cheese. It took another 30 years before Domino's followed suit with their thick pan pizza in 1989.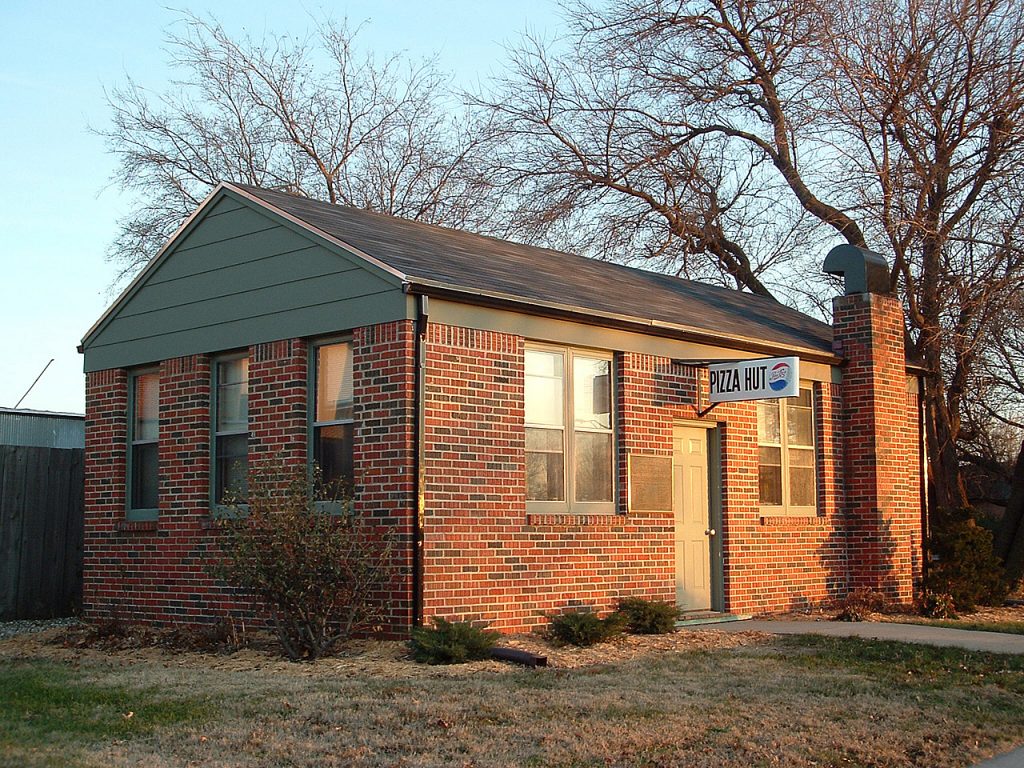 Ardent fans of the pan pizza will tell you that the best pan is a cast-iron skillet. They are right, but you can use a Teflon omelette pan – in fact, I have even used a tarte Tatin dish. You can also kill yourelf agonising over the right way to make the dough. The video below will show you a good method, or you can look to J Kenji Lopez-Alt of Serious Eats. Us? Well we just give the dough job to a Panasonic bread maker and start from there.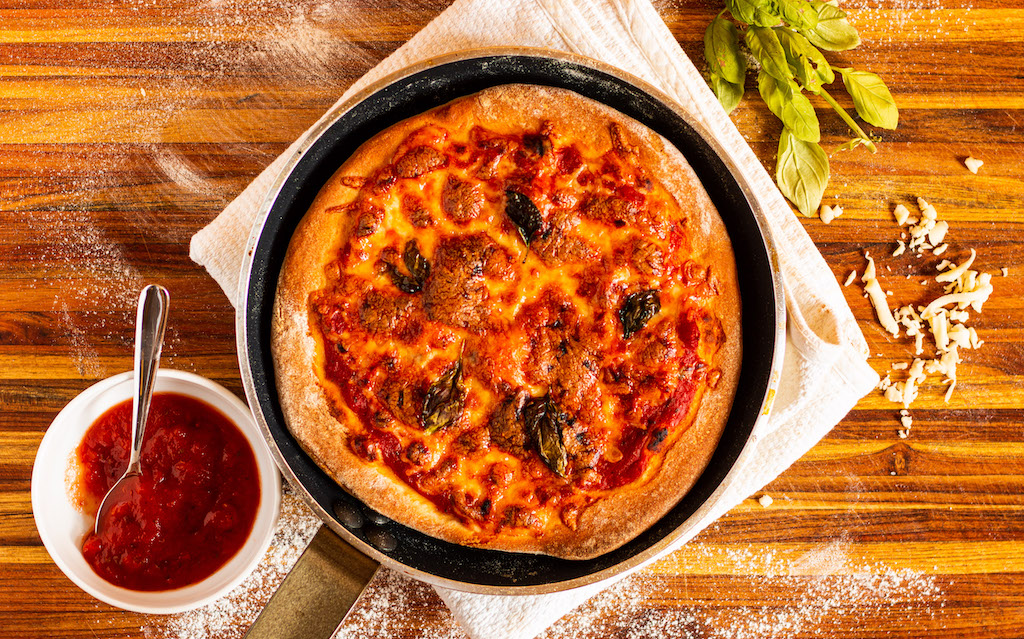 Print Recipe
Ingredients
1 fist-sized piece of pizza dough

2 tbsp tomato sauce or passata

50g mozzarella, grated

5 fresh basil leaves
Instructions
1
Preheat an oven as high as it will go. Put a pizza stone in there if you have one.
2
Lightly oil a 24cm omelette pan or cast skillet
3
Flatten the dough into a disk and press into the pan until it reaches the edges. Top with the tomato and cheese. Dot over the basil leaves.
4
Put the shebang in the oven for 15 mins or until golden.