A Daisy cocktail is simply a spritzed Sour. Take any Sour cocktail, dazzle it with ice and add a zip of soda, and you have yourself a Daisy.
Running against the grain of this week's Twitter exchanges with people who hate food blogs because they #justwantthebloodyrecipeandaninsta, Daisys are worth a pause because there is a ton of confusion over them, and many cocktail sites have regurgitated other people's material (and photos) and set forth the same error over and over.
The Spanish term for 'Daisy' is 'Margarita,' and there is plenty of support for the idea that a Margarita was formerly a Daisy that went south and ran into a bottle of tequila. A Margarita is a tequila sour, but as a Daisy, it lost its soda at Customs. The Daisy clan is legion in its size, and you can make one with absolutely any base alcohol, but one of the key originals appears to have been made with brandy.
The date of birth of the Brandy Daisy cannot be pinned down with any certainty, but it does not appear in either of the first editions of Jerry Thomas or Harry Johnson's landmark cocktail books (despite what others think – we checked). But it does appear in both of the second editions, where the recipes are quite different between the two. This places the origin of the Brandy Daisy as somewhere between 1830 and 1888.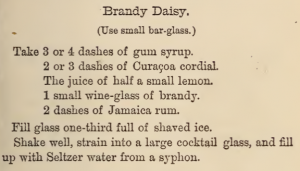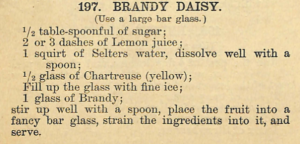 Simon Difford, whose opinion we value on all things cocktail, reckons that the Johnson one is where it's at. We made it, and it is a firm favourite.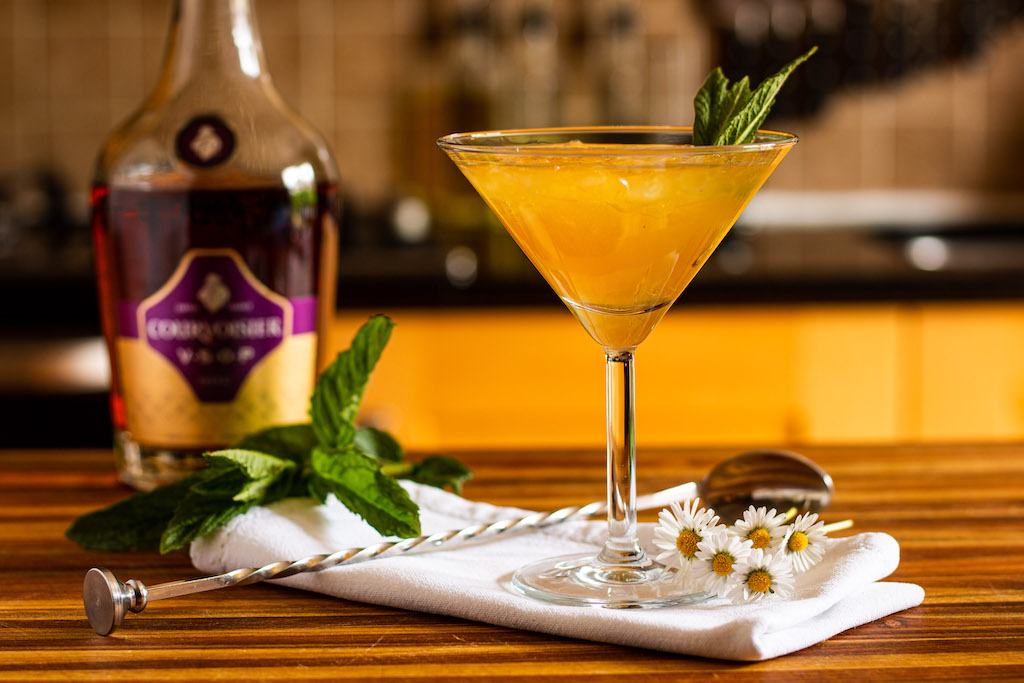 Print Recipe
Ingredients
45ml brandy

20ml yellow Chartreuse

15ml fresh lemon juice

10 ml simple syrup

Spritz of soda
Instructions
1
Put some crushed ice in a Martini or wine glass.
2
Mix the first four ingredients with an ice cube in a mixing glass. Strain into over the crushed ice, and top up with a little soda. Stir briefly.
3
Garnish with a mint sprig.