There is no shame in never having heard of a Clover Club. It is considered to be a classic cocktail, but it lay forgotten for years.
The drink was invented at the Bellevue-Stratford Hotel at 200 S. Broad Street, Center City, Philadelphia (now apartments). The Bellevue was the favoured meeting place of the Clover Club, which was an all-male members' club operating from the mid 1880s until the 1920s. The owner of the Bellevue (George Boldt) was eventually recruited by the Waldorf Astoria, which is how the drink found its way into cocktail-crazy New York. It was the New York Press that first published a recipe for the Clover Club in 1901.
Then, along came Prohibition, and alcohol culture was turned on its head. After years of alcohol ban, Prohibition ended, and drinks promotion was back on. Specifically, women started enjoying cocktails like never before, and the pink-coloured Clover Club was a popular choice. It was so popular that its history as a drink invented in a mens' club was forgotten, and it became known as a 'ladies drink.' Then, its nemesis, the Pink Daiquiri was invented in New York, specifically designed to attract female drinkers. By the 1950s, the Clover Club was dust. Some say that the raw egg was a factor in its demise.
We only found the drink because the IBA lists it as a classic, and we are on a mission to make every drink on that list. When we tried it, the Clover Club became an instant favourite. The word is she's back in fashion.
Making the required raspberry syrup is a snap, but you need to make it at least in the afternoon before your cocktail party, or you will have hot syrup on your hands when you want everything cold. The notes below the recipe include the method for making the syrup, which can be applied to any non-tart fruit.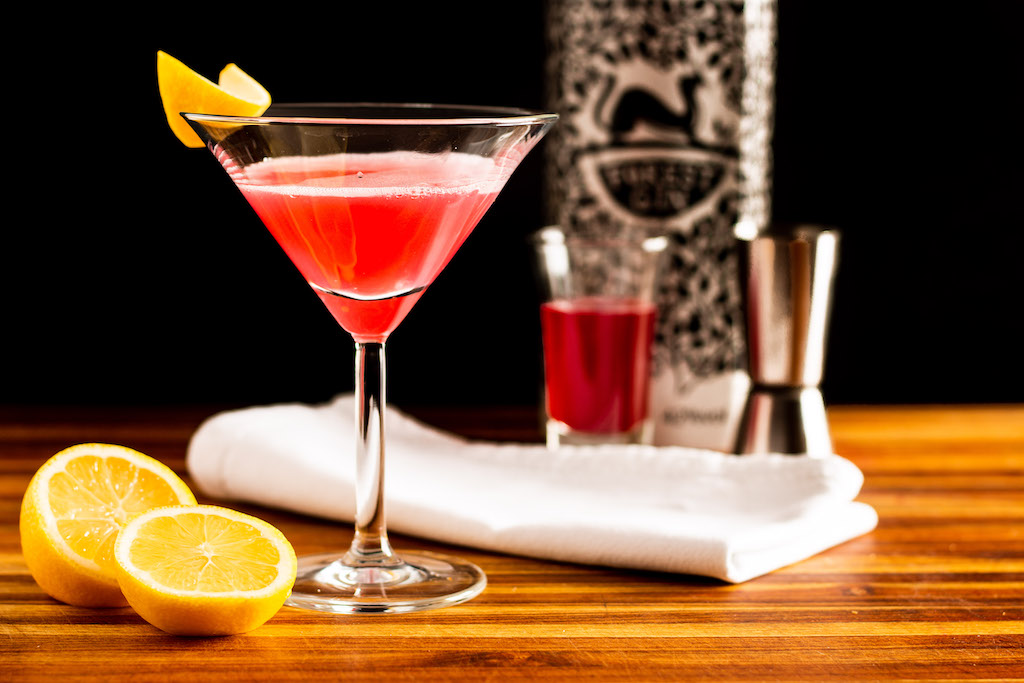 Print Recipe
Ingredients
45ml dry gin

15ml raspberry syrup

15ml fresh lemon Juice

Few drops of egg white (it helps to beat the white with a fork so that it is possible to measure out a small amount)
Instructions
1
Pour all ingredients into cocktail shaker filled with ice. Shake well. Strain into Martini glass.
Notes
To make raspberry syrup, combine 1:1:1 w:w:w fruit, caster sugar and water in a pan as follows: dissolve sugar over heat; add fruit, mash up and steep with the heat off for 1h; strain with jelly bag (squeeze pulp), bottle and refrigerate.