When researching and writing food history, it is not often you can do this:
Waldorf salad: invented by maître d'hôtel Oscar Tschirky, and first served on Saturday 14 March 1896 at the Waldorf Astoria, New York on the occasion of the St. Mary's Hospital for Children Charity Ball.
The first written recipe comes from Oscar Tschirky's cook book The Cook Book by Oscar of the Waldorf, where it does not contain any nuts. Nuts were a later addition, but a welcome one.
Tschirky started out his career as a busboy in the Hoffman House before finding himself at the Waldorf Astoria where be became known as 'Oscar of the Waldorf,' charming heads of state and gangsters alike. This was a time of depression where the Waldof Astoria stood as an unwitnessing, selectively deaf glitter ball of showy expenditure and social spiralism. Anyone with money was welcome, and 'Oscar' made them all feel like kings in their own palace.
Tschirky used his association with the hotel to collect recipes and write about food, despite not being able to so much as scramble an egg. Along with the Waldorf salad, some sources credit him with inventing eggs Benedict, and possibly thousand island dressing.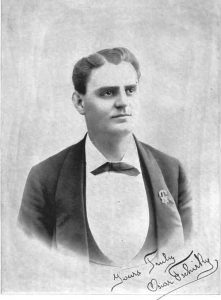 To make a Waldorf salad, you just need to combine equivalent visual quantities of celery, apple and grapes with the desired amount of nuts. That is bound with mayonnaise and spooned onto crunchy lettuce leaves. Seasoning and lemon are to taste.
The Waldorf Astoria can be found at 301 Park Avenue, New York, NY 10022-6897, USA. This is not the original location of Tschirky's tenure, which was torn down to make way for the Empire State Building.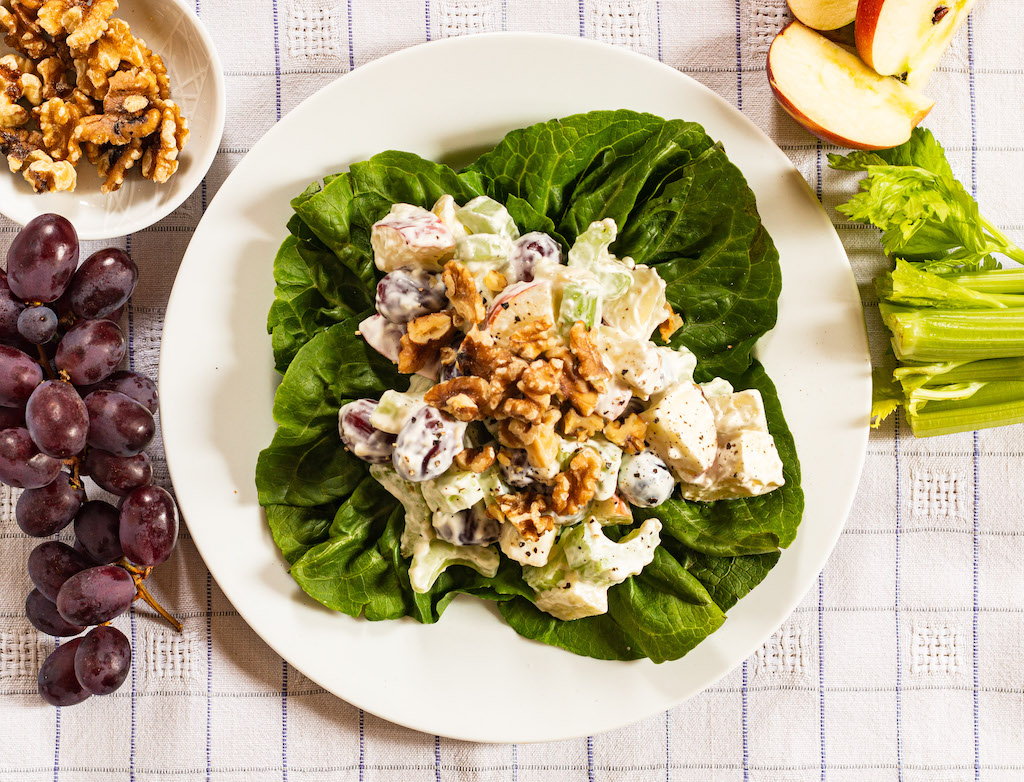 Print Recipe
Ingredients
2 handfuls of red grapes, halved

2 sticks of celery, chopped

2 apples, chopped

1 handful of walnuts, halved

150ml mayonnaise

Half a lemon

2–3 gem lettuce

Salt and freshly ground black pepper
Instructions
1
Combine the grapes, celery, apple and walnuts in the mayonnaise. Add a squeeze of lemon and season lightly.
2
Arrange the lettuce leaves in four dishes and spoon over the fruit and vegetable mixture.