This Chinese restaurant standard was originally developed for pork. It follows the principles of sweet and sour dishes that date back to the Tang Dynasty of 708 AD. It is said that the notion of sweet and sour was invented by Chancellor Wei Juyuan when he had a party for Emperor Zhongzong of Tang. On that day, Wei made the dish with pork ribs.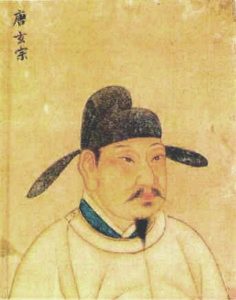 The recipe given here is adapted from The Woks of Life, and is absolutely glorious. Say goodbye to the thick, cloying sweet sauce sauce with snort-inducing amounts of vinegar turned out by standrad-issue Chinese takeaways. Say hello to a wonderfully balanced piece of home cooking.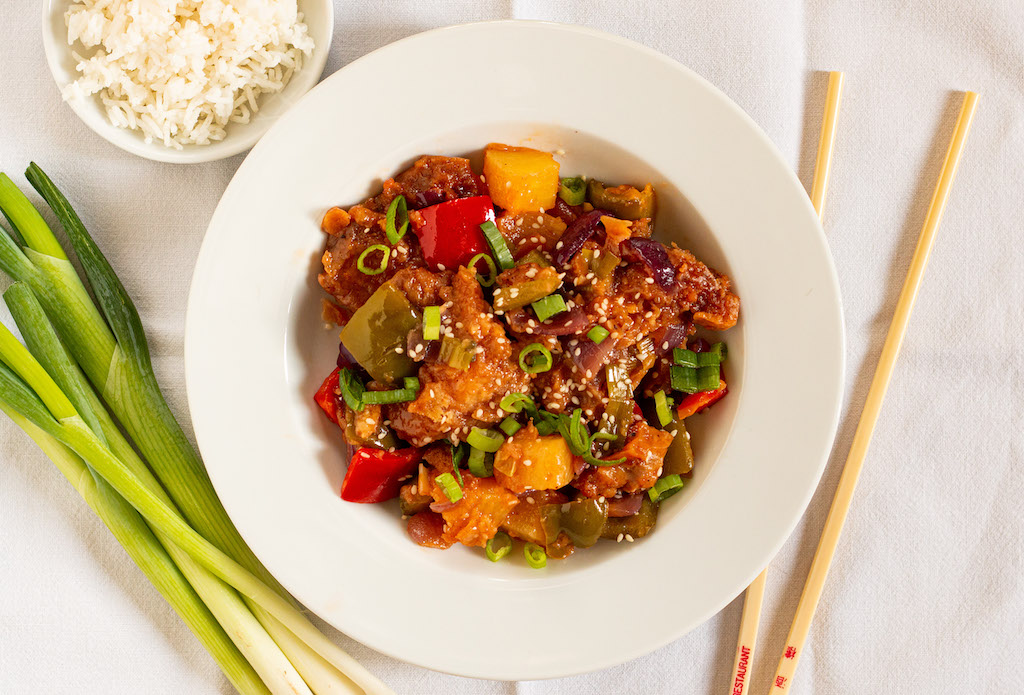 Print Recipe
Ingredients
For the marinade:

600g boneless chicken thighs, diced

2 tbsp rice wine

1 clove garlic, crushed

Half a tsp sesame oil

Sea salt and freshly ground white pepper

For the sauce:

150g hot water

Pinch of salt

2 tbsp sugar

1 tbsp tomato ketchup

150ml juice reserved from a tin of pineapple

3 tbsp rice wine vinegar

For the batter:

100g plain flour

1 tbsp cornflour

1 tsp baking powder

1 tsp bicarbonate of soda

150ml ice-cold water

1 tsp vegetable oil

For the other bits:

1 tbsp oil

1 red onion, chunked

1 red pepper, chunked

1 green pepper, chunked

2 tbsp cornflour blended with 2 tbsp water

140g canned pineapple, chunked

Oil for frying
Instructions
1
Combine all the ingredients in a bag with the chicken, season, seal and leave in the fridge overnight.
2
Mix the dry ingredients in a bowl. Add the water and mix until smooth. Stir in the oil.
3
Combine all the ingredients and heat gently to dissolve the sugar.
4
Coat the chicken pieces in the batter.
5
Heat the oil for frying in a large, deep-sided pan. Fry the chicken in batches until golden and set aside in a bowl lined with kitchen paper.
6
Heat some oil in a wok. Fry the vegetables oil softened. Add the sauce and then sir in the loosened cornflour. Add the pineapple and warm through. Finally add the fried chicken and coat everything with the sauce. Serve immediately.