This dish was introduced to me by Stephane Nguyen of the French Cooking Academy. In his own video blog, he stated that the recipe was written down by none other than Auguste Escoffier, with the identity of 'Alice' unknown. The dish does not appear in Escoffier's Le Guide Culinaire, nor in Larousse, so the trail goes cold for now.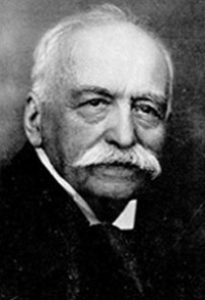 You can watch Stephane make poulet sauté Alice in the video below. When we made it, we added an oven step to ensure that the chicken was cooked through. Stephane suggests this is served with tagliatelle or rice. We had roasted, halved sprouts with ours.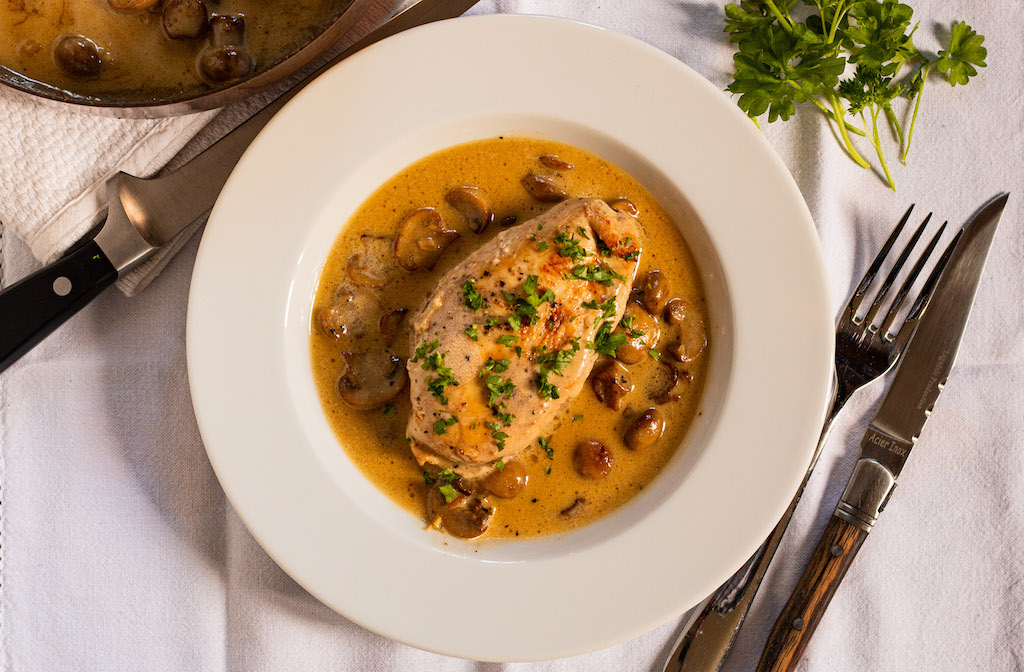 Print Recipe
Ingredients
For the chicken:

1 chicken, jointed

50g unsalted butter

2 tbsp olive oil

For the sauce:

1 shallot, finely chopped

150g button mushrooms, halved

100ml dry white wine

250ml chicken stock reduced to 100ml

3 tbsp cognac

100ml double cream

Sea salt and freshly ground black pepper

To serve:

1 tbsp fresh parsley or tarragon, chopped
Instructions
2
Heat the butter and oil in a large sauté pan or Dutch oven. Salt the chicken pieces and place them skin side down in the pan. Fry gently for 10 mins until coloured, turn and fry the other side for another 10 mins. Baste the chicken pieces with the pan juices and put the whole pan in the oven while you make the sauce (transfer it to another vessel if you can't fit an entire sauté pan in your oven). Cook about 20 mins while you work on the rest …
3
Take a spoon or so of juice from the chicken pan and heat in a small sauté pan on medium. Add the mushrooms, season them, and cook until much of their liquid is simmered away. Add the shallot and colour a little.
4
Add the wine and cognac to deglaze the pan and flambé (ignite it). Reduce by half.
5
Add the reduced stock and reduce again by half. Check seasoning.
6
Stir in the cream and bubble for a couple of minutes.
7
Pour the remaining fat off the chicken and whisk into the sauce. Put the chicken pan on a medium heat. Pour over the sauce and heat through for about 5 mins.
8
Serve the chicken four plates and pour the sauce around. Garnish with a little chopped herbs.