Like a lot of enthusiastic home cooks, I end up with a lot of recipe books. Many have been gifted to me, and there are others that are more reference volumes than actual cook books. Every now and then, I reach a storage crisis point, and some of the books have to go. The ones that bite the charity shop dust are those that contain but one recipe I cook (digitise the page, and toss the rest), and those that no longer seem relevant to my current kitchen habits (like Delia Smith's dreadful, student-focussed How to Cook series).
Among the books that always survive the cut is Antonio Carluccio's The Collection. It's not that I have ever followed a recipe from it, rather it is something that I go to when I am looking for an idea.
Most years, I have some visitors in the gap between Christmas Day and New Year's Eve. Rather than doing another classic British family feast, I tend to make an Italian meal – a big one with aperativo, antipasti, insalata, primi, secondi, dolce and digestivo. This year, the victims were my sister and her family.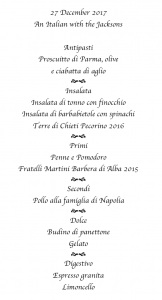 In the first part of his book, Carluccio provides recipes for a huge range of salads, and among them is one that calls for canned tuna, sweet red peppers, green and fresh tomatoes. Sadly, my sister is no fan of fresh tomatoes, so I dropped the red bits, kept the green beans, added thinly sliced fennel and some anchovies, and swapped out the canned tuna for fresh. Fennel and seafood are a match made in heaven, and this salad is a lovely way to start a long Italian dinner.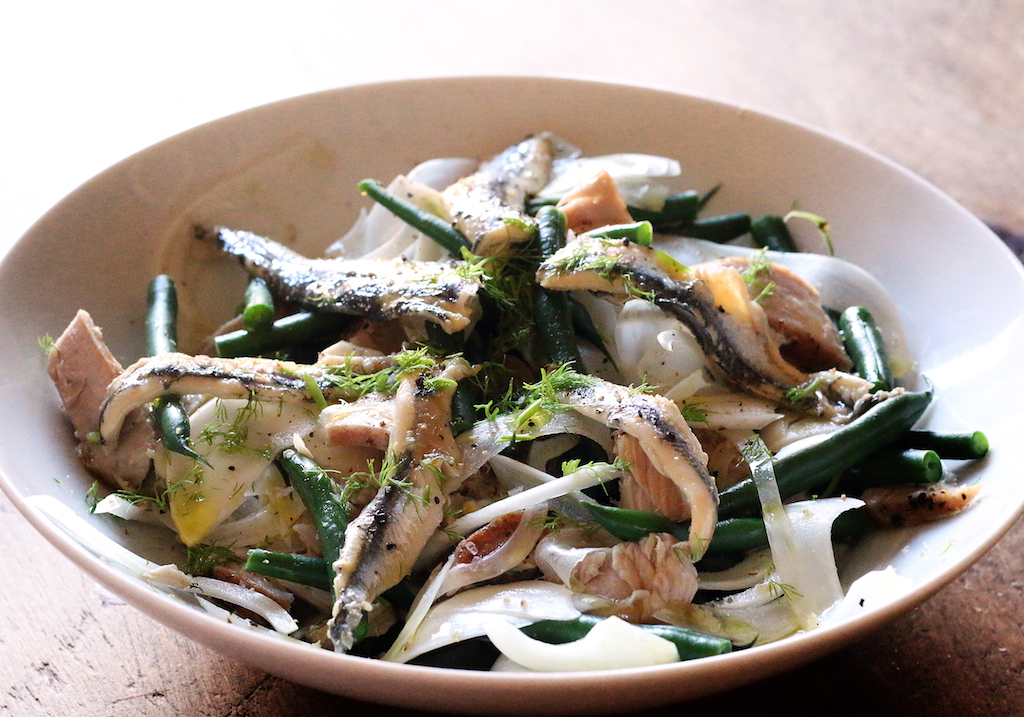 Print Recipe
Insalata di tonno con finocchio
Ingredients
2 fresh tuna streaks

1 tbsp olive oil

1 handful of green beans, trimmed

1 fennel bulb, cored and finely sliced (use a mandoline if you have one – the fennel need to be very thin because thick, raw fennel is not nice)

1 tbsp good quality olive oil for dressing

1 tbsp white wine vinegar

6 fresh, white-skinned anchovy fillets

Salt and freshly ground black pepper

Fennel fronds, chopped to garnish
Instructions
1
Season the tuna steaks. Heat 1 tbsp olive oil in a frying pan. Fry the tuna steaks on both sides until the tuna is just done (the cooking line on the outside will meet, leaving no red flesh visible, but then you need to cook a moment or so longer to ensure that the centre is done. If you have a probe, you are looking for 70˚C in the middle of the steaks). Once done, break the steaks up and set aside.
2
Boil the beans in salted water for about 8 minutes until just al dente with no 'tooth squeak.'
3
Put the tuna, fennel, and beans in a serving bowl. Drizzle over the good olive oil and the vinegar, and season. Lightly combine the salad with your fingers.
4
Arrange the anchovies on top and garnish with the fennel fronds.