This dish collides two classic recipes. Parsnip soup has been around for as long as parsnips have been cultuvated (since before the Romans starred writing things down). Apple soup is similarly ancient, and many recipes include onion and parsnip as accessory ingredients. When chef Darren McGrady, former chef at Buckingham palace, was looking for a simple should for the royal table, he combined these two ideas (wittingly or otherwise) to generate the recipe given here.
McGrady's soup became a favourite of the late Princess Diana, and was refined by the addition of a Parmesan 'foam,' which is simply lightly whipped cream with parmesan added.
The recipe on this page generated by taking notes from the above video rather than being copied from Chef McGrady's book.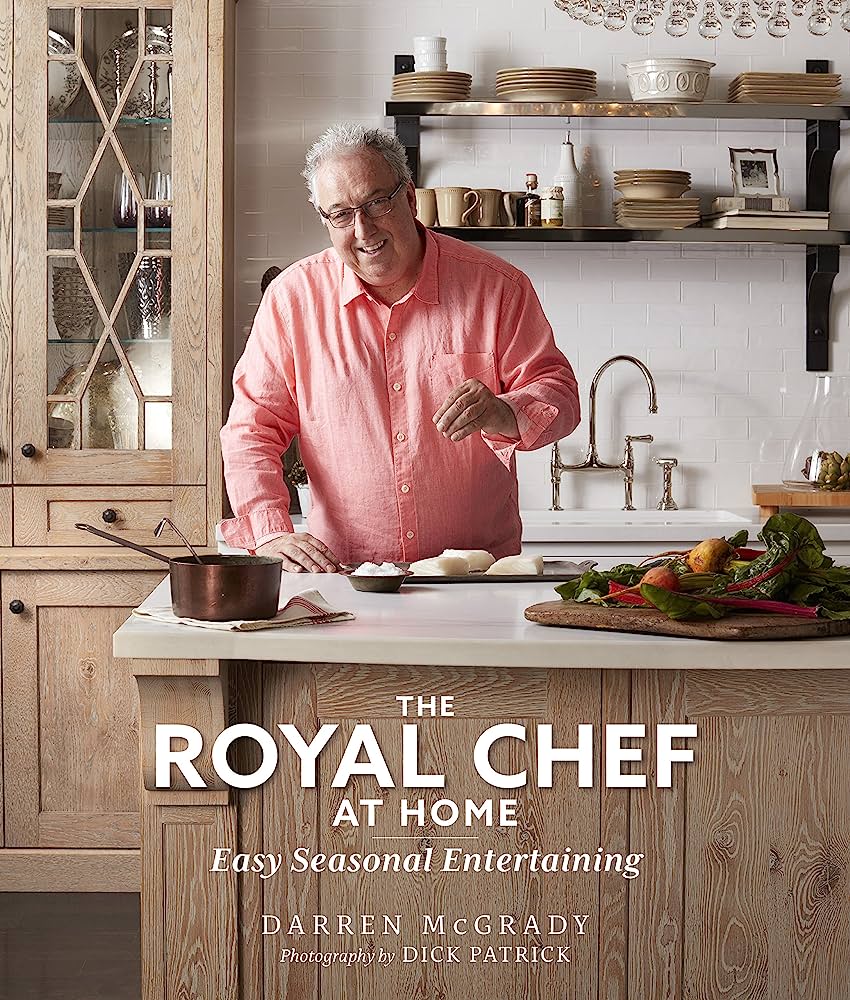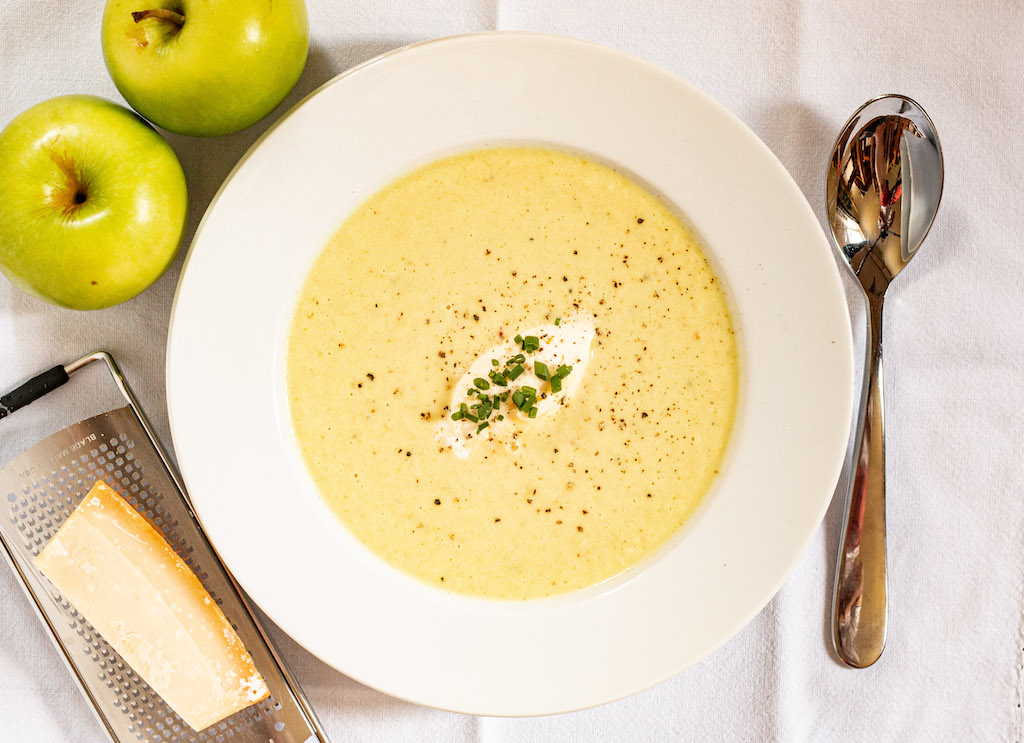 Print Recipe
Parsnip and apple soup with a Parmesan chive foam
Ingredients
For the soup:

500g parsnips, chopped

2 onions, chopped

2 Granny Smith apples, chopped

1 tsp ground coriander

1L chicken stock

1 tsp curry powder

150ml double cream

Sea salt and freshly ground black pepper

For the garnish:

1 Granny Smith apple, whole

200ml double cream, whipped

150g Parmesan cheese

2 tbsp chives, chopped
Instructions
1
Simmer the vegetables and the chopped apple with the coriander in the chicken stock for xxx until soft. Blend the soup in an electric blender with the curry powder. Mix in the cream. Season to taste.
2
Combine the Parmesan with the whipped cream. Grate the whole apple into the bottom of 4 bowls. Pour in the soup. Spoon over the cheesy cream and sprinkle with the chives.