The 'Mule' family of cocktails are headed by patriarch the Moscow Mule. The Moscow mule is said to have been invented by a Smirnoff merchant who had an enormous oversupply of ginger beer. He hit on the idea of presenting the two together with a distinctive copper vessel to shift all the excess stock. The idea caught on, and nowadays any drink with 'Mule' in its name is taken to include ginger beer.
The thing with Mules is they are so refreshing, they do not actually need any alcohol. You can get by very well with just lime and ginger, or add other mixers and cordials to go with the ginger.
This recipe for a Pineapple Mule was published by the legendary twins of Double Dutch drinks as part of their 2023 'Dry January' marketing campaign.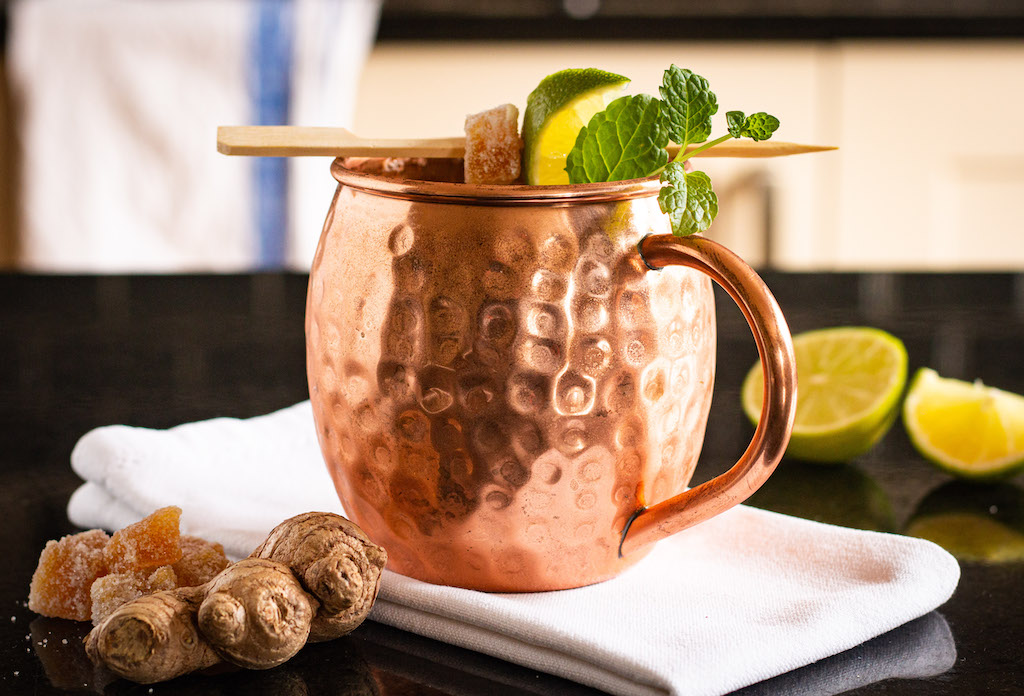 Print Recipe
Ingredients
Fresh mint

Squeeze of lime juice

90ml pineapple juice

Double Dutch ginger beer to top
Instructions
1
Muddle the lime and 6 leaves of mint in a cocktail shaker. Add ice and the pineapple juice. Shake and strain into an ice-filled copper Mule cup.
2
Top with ginger beer and garnish with mint and a slice of lime.