The Greenoble is named after the French town of Grenoble. In turn, its key ingredient – Green Chartreuse – is made in the hills north of Grenoble.
For Chartreuse, the story goes that in 1605 a marshal in the army of French Henry IV of France rocked up at a monastery near Paris with a medical elixir of 130 herbs and a slug of booze that supposedly promoted longevity. The recipe went up the chain of ecclesiastical command, until it reached the head of the Order at the  Grande Chartreuse monastery near Grenoble. By 1764, the Chartreuse monks were making a single, consistent brew known as 'Elixir Végétal de la Grande Chartreuse.'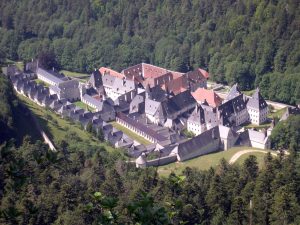 Subsequently the monks of Chartreuse suffered the fate of all 18th Century French monks, and they were abolished and Chartreuse production ceased. However, a copy of the recipe was left behind at the old monastery, and another travelled with the exiled clerics. The chap carrying the recipe was arrested, but he was not searched, so from his prison in Bordeaux, he was able to pass the formula on to his friend Dom Basile Nantas. In turn, Nantas sold the recipe to Grenoble pharmacist Monsieur Liotard.
In 1810, Napoleon Bonaparte intervened and demanded that the recipe be handed over to the Ministry of the Interior. It was returned as worthless, and headed back to the now functioning, post-exile monastery at Grand Chartreuse on the death of Monsieur Liotard. In 1840, the modern recipes of Green Chartreuse and Yellow Chartreuse (sweeter) were developed.
In 2022, the liqueurs are made by just two monks at Grand Chartreuse, and nobody else knows the recipe. This is clearly not a sustainable plan.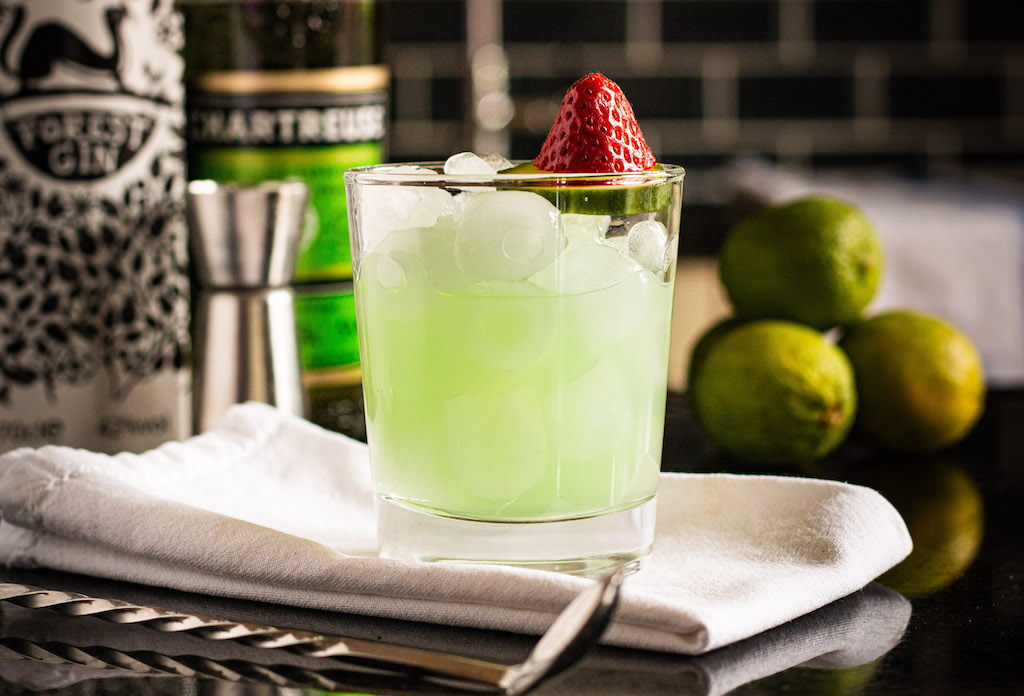 Print Recipe
Ingredients
60ml dry gin

25ml fresh lime juice

15ml green Chartreuse
Instructions
1
Shake all the ingredients with ice and strain into an Old Fashioned glass filled with more ice. Garnish with a slice of cucumber and some berries.