Never let it be said that we do not listen to our readers and friends. Our IBA version of the Aviation took a broadside from a friendly cocktail expert, and rightly so. The problem with the IBA version of the Aviation is that is misses out a key ingredient in the pursuit of ease. In fact, the Aviation spent decades in the doldrums after Harry Craddock of the Savoy wrote a version in his famous The Savoy Cocktail Book. Nobody could see the point of it. It was just a Gin Sour with maraschino liqueur instead of syrup.
The missing ingredient is crème de violette, and it originally became omitted because it was very hard to find outside of France in the 1930s. Amazon has come to the rescue, and modern cocktail scholars have noted the violette and added it back. But opinion still remians split. Dale DeGroff delivered a 2012 seminar where he descried the Aviation as:
"Tasting like hand soap; do not resuscitate."
Some comment that people like to drink it for the very fact it is a classic, creating something of an 'Emperor's new clothes' situation. The current situation of the Aviation is that it is on some cocktail menus because of its classic status, but it is definitely 'out of fashion'. The Nosey Chef thinks this is all a bit harsh. The Aviation is a great drink and tastes like nothing else we have tried. We would like to thank Jane Lloyd for setting us straight.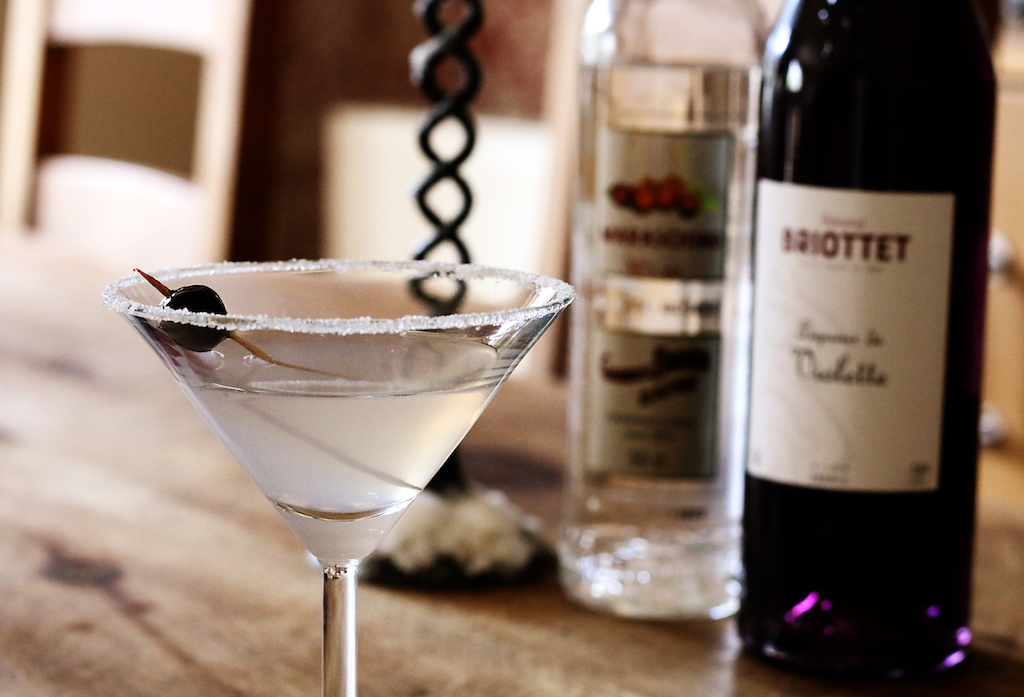 Print Recipe
Aviation (Ensslin original)
Ingredients
70ml London dry gin

30ml fresh lemon juice

10ml crème de violette

10ml maraschino cherry liqueur
Instructions
1
Shake the ingredients with ice and strain into a Martini glass.
2
Garnish with a Luxardo maraschino cherry (a bright red cocktail cherry will not do on this occasion).