Origin lost in time, this cocktail is attributed to Frank Case's Algonquin Hotel, and may have been mixed in the 1930s. The Algonquin opened on 22 November 1902, when a single room (no shagging) cost $2 dollars a night. In 1904, the hotel was annexed into a stable next door to create the modern footprint. One assumes the horses were moved out.
The hotel's famous Blue Bar is lit by blue lights on the suggestion of actor John Barrymore. This is where the Algonquin cocktail was first mixed.
The Algonquin Hotel can be found at 59 West 44th Street, between Fifth and Sixth Avenues, New York, NY 10036, USA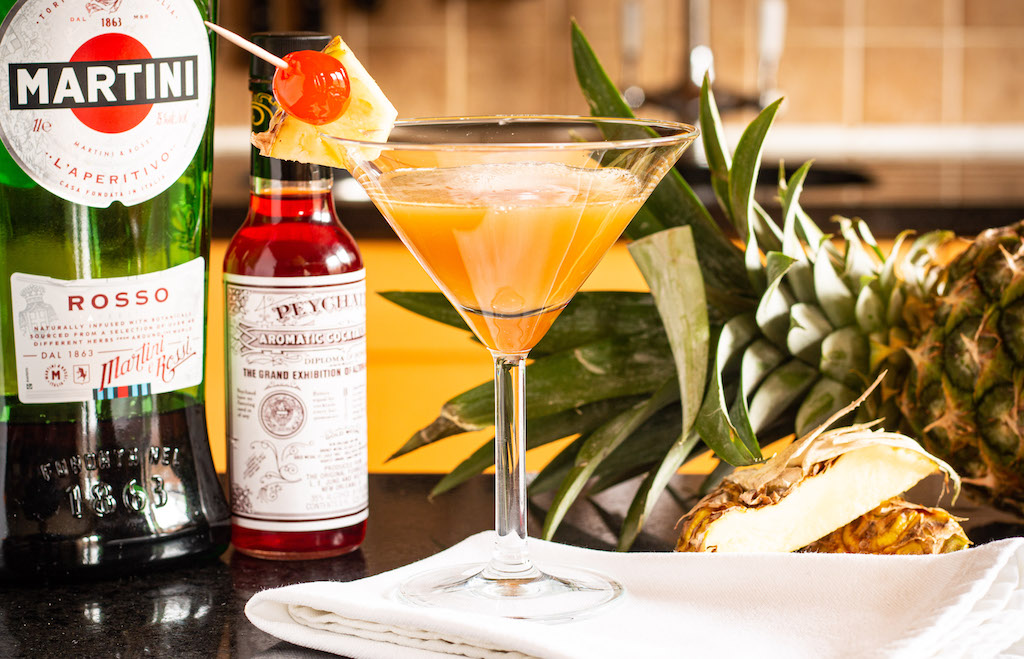 Print Recipe
Ingredients
50ml rye whiskey

25ml Martini Rosso

25ml pineapple juice

Dash Peychaud's bitters
Instructions
1
Shake all the ingredients with ice and strain into a chilled Martini glass.
2
Garnish with tropical fruit.