Beurre blanc is an emulsion of acid and butter, much like a hollandaise. Beurre blanc does not appear on the list of classic 'mother sauces,' possible because it was invented in the 20th Century, a few years after Escoffier rewrote Carême's original list. In any case, if Escoffier had known about beurre blanc, he would probably consider it to be a daughter sauce of hollandaise in which half the ingredients are missing.
The story goes that Clémence Lefeuvre was working away in her kitchen at La Buvette De La Marine in Saint-Julien-de-Concelles in the Loire valley some time in the early 1900s. Three customers had ordered pike with béarnaise sauce, and Lefeuvre set about making the dish. In her fluster, she forgot the eggs and tarragon for the sauce, and ended ups with a simpler preparation, which became known as beurre blanc.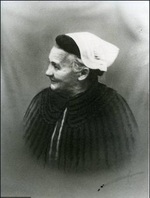 The recipe given here is my own, and uses the beurre blanc from Insitut Paul Bocuse.Gastronomique The crispy leeks are from Marco Pierre White, and the cod cooking method was shown to me by a friend with a serious Oriental food fetish.
La Buvette De La Marine is long gone.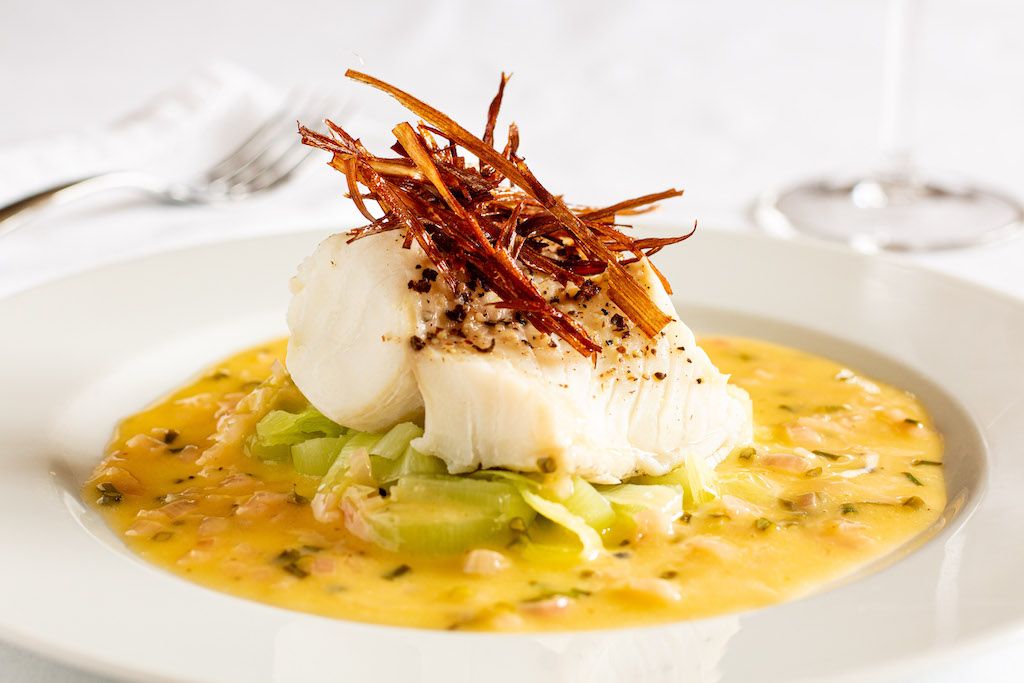 Print Recipe
Steamed cod loin with leeks and beurre blanc
Ingredients
For the fish and leeks:

4 portions of cod loin

2 leeks, white parts julienned, green parts sliced

For the beurre blanc:

2 shallots, finely chopped

2 tbsp white wine vinegar (this is the Bocuse proportion, but consider dropping it to 1 tbsp if the wine is acidic)

150ml white wine

100ml cold unsalted butter, cubed

2 tbsp fresh chives, chopped

Sea salt and freshly ground black pepper
Instructions
1
Heat a fryer to 190˚C or heat a pan of neutral oil to frying temperature.
2
Put the shallots, wine and vinegar in a small saucepan and reduce the liquid until almost gone, but with a little bit still remaining. This concentrated acid is required to emulsify the butter.
3
Season the fish and put it on a plate in whatever steaming contraption you prefer (see notes). Steam the fish for 12 mins.
4
Meanwhile, fry the julienned leeks in the hot oil until just browned. Remove to a paper towel to cool.
5
Steam the sliced leeks in a steamer for 10 mins.
6
Once the wine and vinegar are well reduced, add the butter a bit at a time to generate a smooth sauce. Season to taste and add the chives.
7
Sprinkle the fried leeks with salt.
8
To assemble the dish, put the steamed leeks in the centre of the plate and place the fish on top. Spoon around the beurre blanc sauce, and top with the crispy leeks.
Notes
The easiest way to steam fish it to put the raw portions on a plate in a Chinese-style bamboo steamer set over a puddle of simmering water in a large wok.