Salad cream is solidly British, but the art of making it from scratch has been all but lost. When I was a child, salad cream was in a bottle and it was made by Heinz. The Heinz stuff is a vinegary concoction made with cornflour, pasteurised egg and mustard powder. It was invented in the UK in 1914 right before WW1. Later, when rationing was in force during the Second World War, salad cream became the British staple substitute for mayonnaise, and the stuff could be found on every summer lunch table up and down the land all through the 1970s and 80s.
British creamy salad dressings pre-date the assassination of Archduke Franz Ferdinand. Heinz simply took the idea and mechanised it; however many 19th Century cooks had recipes for salad cream. William Kitchiner recorded it in The Cook's Oracle in 1830. Eliza Acton wrote one down in 1845, and Mrs Isabella Beeton provided another in 1861.
The recipe provided here is by Simon Hopkinson and appears in The Prawn Cocktail Years. The Hopkinson recipe follows the historical examples by blending cooked egg yolks with cream and vinegar. Mustard is a must. Cayenne provides a little kick to liven up the cream.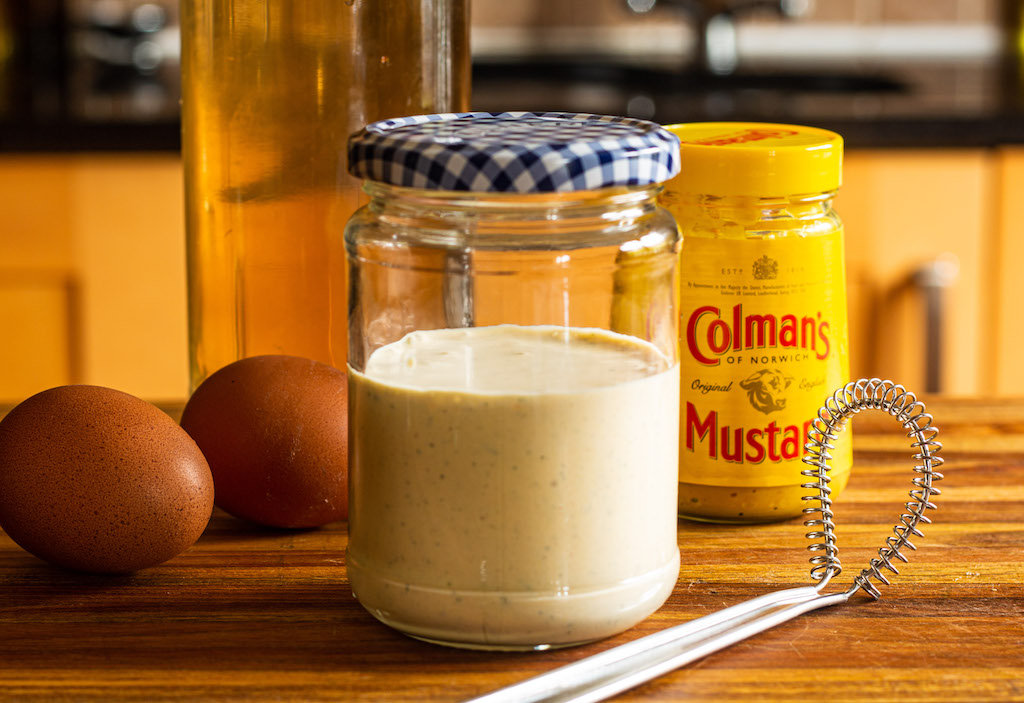 Print Recipe
Ingredients
6 eggs, hard-boiled and peeled

2 tsp sugar

Pinch of salt

Pinch of cayenne pepper

1.5 tbsp white wine vinegar (see notes)

2 tsp English mustard powder

1 tbsp tarragon, chopped

275ml double cream
Instructions
1
Separate the egg yolks from the whites and grate them through a sieve. Set the whites aside for another purpose (e.g. as a salad ingredient) and combine the yolks with all the other ingredients and whisk smooth. A stick blender can help achieve a smooth finish.
Notes
Original calls for tarragon vinegar, but fuck that shit – it takes 2 weeks to make it. If you have to, then put 1 USA cup of chopped tarragon in 2 USA cups fo vinegar and steep for a fortnight. Strain and store.