This unusual salad was written down by Ursula Ferrigno in her 1999 book Truly Italian. She relates a personal tale in which she first ate the salad with her father on a friend's farm in Syracuse, Sicily. Commenting on the occasion, Ferrigno said:
It was the first time I had seen tomatoes, onion and mint together – and it is a stunning combination.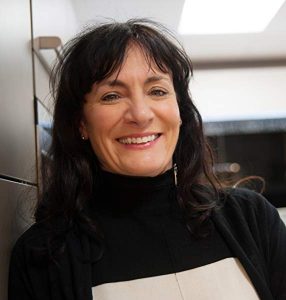 The original recipe calls for sliced, standard-sized tomatoes, but the accompanying picture in Ferrigno's book was bursting with colour from little red 'pomodoro piccolo,' which looked ace, so we have used those.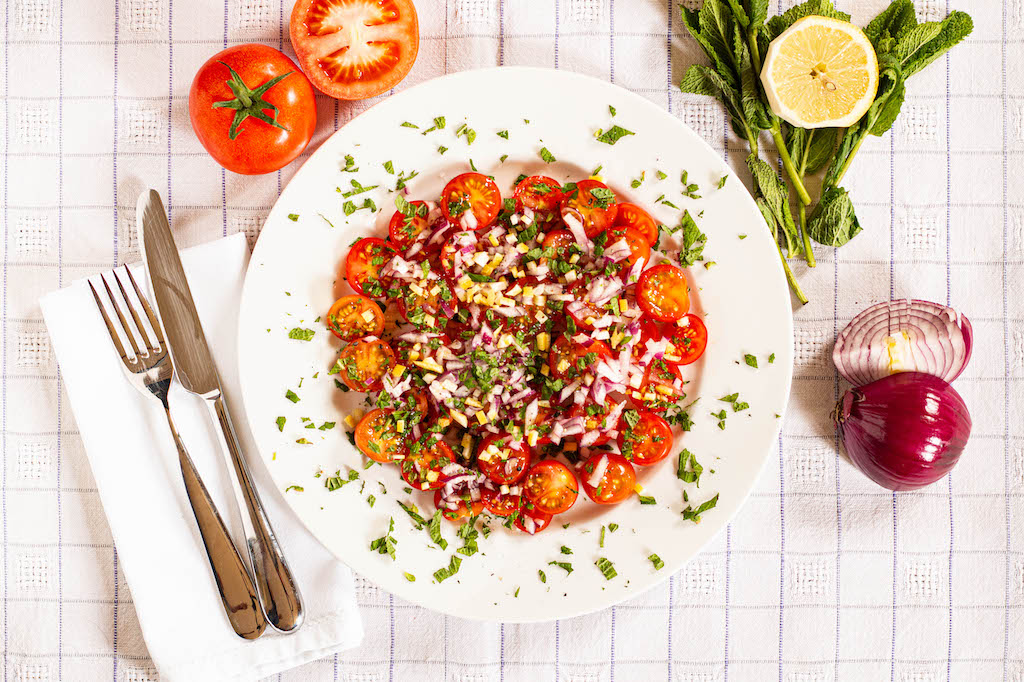 Print Recipe
Insalata di Sicilia Ursula Ferrigno
Ingredients
440g cherry tomatoes halved (or 4 salad tomatoes, sliced)

Half a red onion, finely chopped

1 handful fresh mint leaved, finely chopped

Juice and zest of 1 lemon, zest chopped

4 tbsp extra-virgin olive oil

Sea salt and freshly ground black pepper
Instructions
1
Arrange the tomato on a plate and sprinkle over the onion, mint and zest. Drizzle over with the oil and lemon juice. Season.
2
Allow the salad to 'rest' for 10 mins to marinate.
Notes
The portion here is a starter size. As a lunch, double it.