In accordance with its name, insalata Caprese is from the Italian island of Capri. It was first written down in the 1920s on the menu at Grand Total Quisisana, Capri. It may have had its genesis as a sandwich, as there are tales of both a WW1-era stone mason who liked to make a patriotic lunch 'alla tricolore,' and a story about King Farouk of Egypt who responsible for popularising a red-white-green Italian sandwich in the 1950s.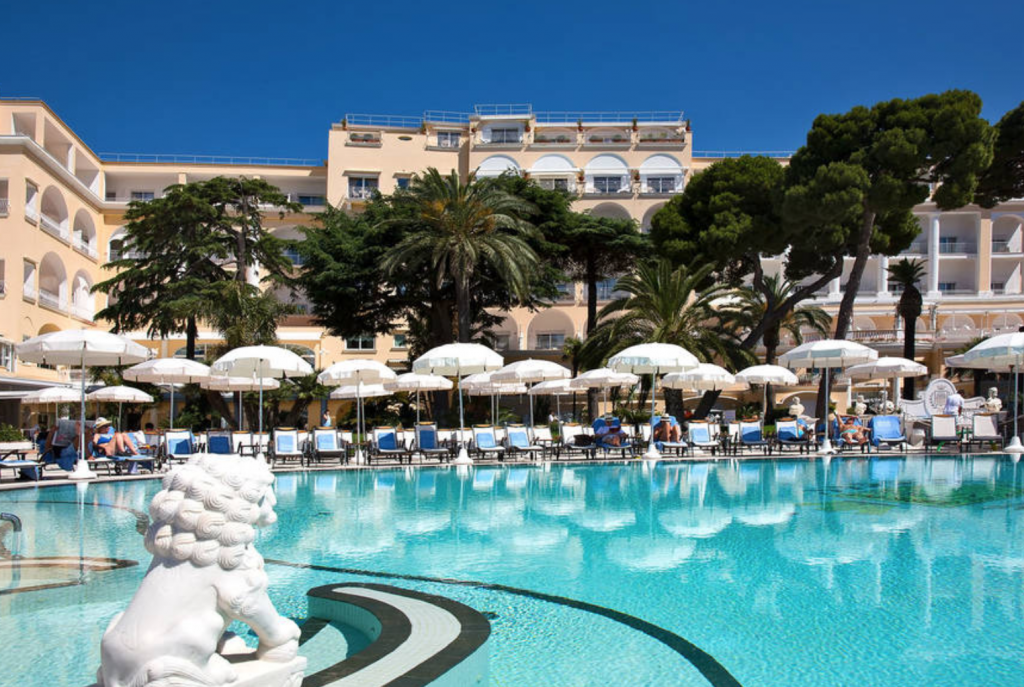 Regardless of where it comes from, the popularity of insalata Caprese is in its simplicity. Therefore, it pays to use the best ingredients you can find Insalata Caprese is normally served in Italy as an 'antipasti.'
Grand Total Quisisana can be found at Via Camerelle, 2, 80073 Capri NA, Italy.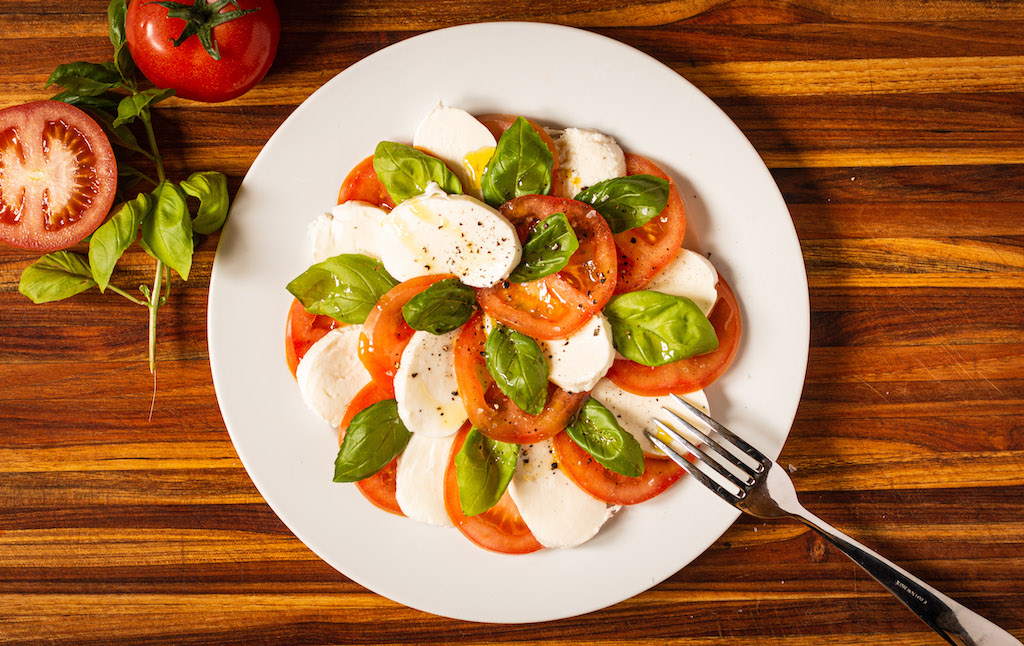 Print Recipe
Ingredients
250g fresh mozzarella, sliced

3 ripe tomatoes, sliced

Handful of basil leaves, picked

Extra-virgin olive oil to drizzle

Sea salt and freshly ground black pepper
Instructions
1
Arrange the tomatoes and cheese on a plate in an overlapping circular pattern. Scatter over the basil, drizzle with oil and season.
2
Allow the salad to 'rest' for 10 or so minutes before eating to allow the flavours to marinate a little.