The French take great pleasure in expounding the gradually diminishing truth that they preside over the greatest cuisine in the world. A fundamental element of this culinary hubris is the notion that the French believe all English food to be shit.
Every day, British chefs work tirelessly to cook Britain out of wartime vegetable mush. In 2019, modern British food, with its myriad of cultural references is sitting at the very top of its game, and quality is every bit as good as that found in France – and often better. However, the Frogs are never going to take this lying down. They continue to hold onto a long running joke at the expense of we Rosbifs – a joke so cruel in its subtle execution, it is the epitome of mischievous sniggering.
This joke is 'à l'Anglaise.'
Larousse describes the basics of the à l'Anglaise conceit very well. It describes how the term is used to describe food that is very simple in its preparation. Vegetables are universally boiled, and may be glazed in a pan once done if the cook can find the butter. Beef and pork are also boiled. Fish is breaded and fried. Only the white parts of leeks are used because the English are too stupid to know that the green bits are better.
But the joke gains subtlety when we look at it from the point of view that not only does boiling the living shit out of everything result in bad food, it is also a method of cooking that could be mastered by an 8-year-old. 'À l'Anglaise' is the French way of consigning the idea of English food as school dinners where the kids have been handed the kitchen. And it will ever be thus despite the efforts of the greatest chefs in the land.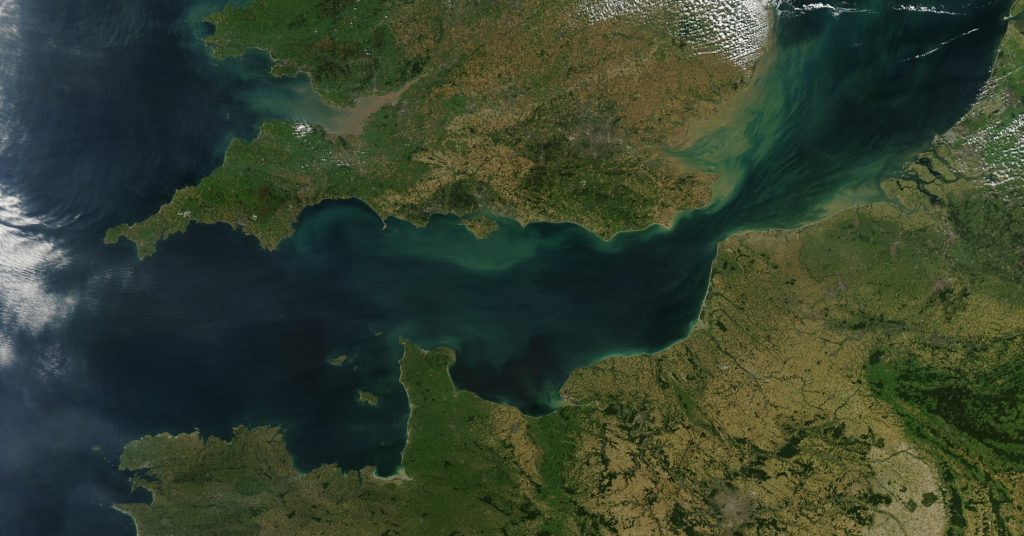 These days, the British have largely stopped boiling vegetables to the point that they can be drunk through a straw. Meat cuts are also handled with a lot more care – we learned that much from the French. But, among the traditions of à l'Anglaise, it is definitely worth hanging onto the breading and frying of thin cuts of meat and fish. Breaded fish is excellent, and breading chicken or beef is simply an echo of schnitzel.
The recipe given here is from the pages of Larousse where it sits alongside about 20 or so other recipes for sole. This dish is cooked using skin-on fillets, rather than stripped, whole sole. As such, lemon sole (named for its shape, not its taste) is fine for this rather than the more prized Dover sole. When you are cooking sole, the size of the fillets will mean you need to cook them one at a time and keep them warm in an oven, but not so hot as to dry out. You could cook two at a time in two pans. The upper fillet is bigger than the lower one.
In my area, excellent lemon and Dover sole can be obtained from RG Morris & Son in Buxton. Call 01298 72458 and Russ will sort you out.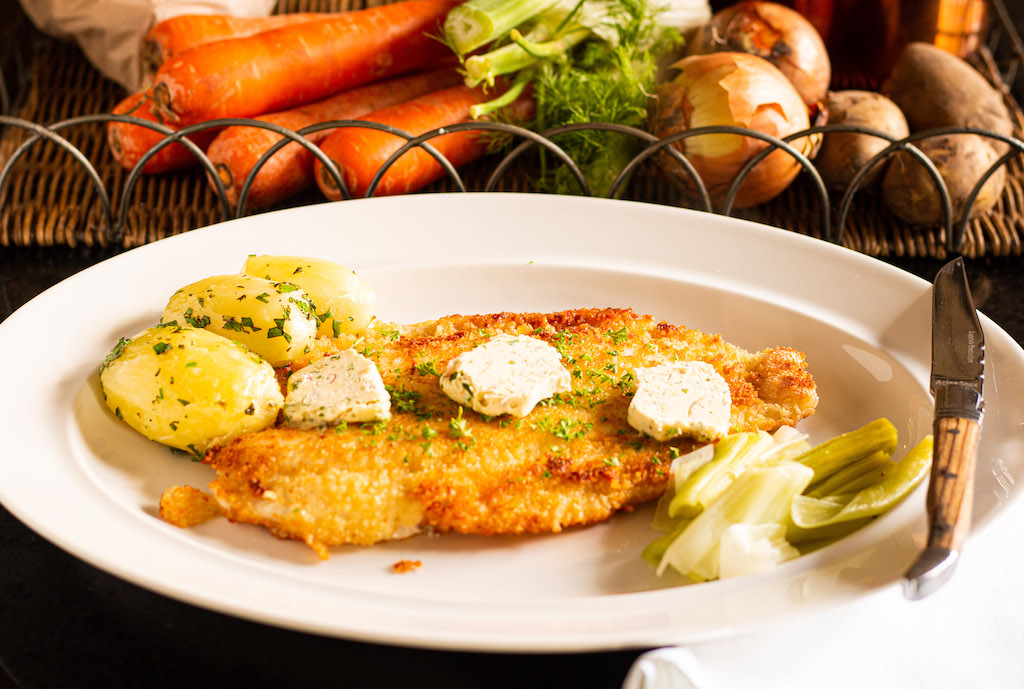 Print Recipe
Filets de sole à l'Anglaise
Ingredients
4 fillets of lemon sole, skin on

4 eggs, beaten

1 dessert bowl of breadcrumbs

250g clarified butter (normal butter may burn, especially if you are cooking the fillets sequentially)

12 rounds of mâitre d'hôtel butter (see notes)
Instructions
1
Set an oven to 100˚C to use as a 'keep warm.' Place a large oval serving dish or baking tray in the oven.
2
Using two baking trays, sequentially coat the fish in the egg and then the breadcrumbs.
3
Heat a large frying pan and add 30g of the clarified butter. Fry a fillet skin side up for about 3 mins, and then turn over, add another 30g of the butter, and fry for a further 3 mins with constant basting. Remove the fillet to the 'keep warm,' and continue to cook the others in the same way.
4
Serve the fillets sprinkled with a little parsley and place three rounds of the compound butter on top of each fillet.
5
Larousse recommends this dish is served with steamed Jersey Royal potatoes and some steamed leeks.
Notes
Mâitre d'hôtel butter is a compound butter made of butter, parsley, lemon juice, salt and pepper. When we made filets de sole à l'Anglaise, we used the Café de Paris butter we keep in the freezer.