Mac and cheese is American. It might have originally come from Italy, but no reasonable person would suggest that the modern version of the dish is anything but a USA classic.
The most compelling tale of how cheesy pasta got on the boat from Italy as 'macaroni con formaggio' and made landfall in the US as 'mac and cheese' involves Thomas Jefferson, the third President of the United States of America.
Let's be clear on this. Nobody in their right mind thinks that Thomas Jefferson invented mac and cheese. But it is quite likely that he saw it in Italy, traveled home jonesing for it, and ordered his kitchen to buy a pasta machine. The machine – among the first of its kind in the US – was mentioned in a 1790 house packing list when the Jeffersons moved from Philadelphia to Monticello, Virginia. Jefferson was known to serve mac and cheese to his guests. In that way, Thomas Jefferson may be the 'father' of Stateside cheesy pasta.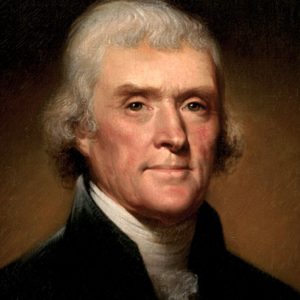 One of Jefferson's guests, Manesseh Cutler, remarked:
"Dined at the President's … Dinner not as elegant as when we dined before … a pie called macaroni, which appeared to be a rich crust filled with the strillions of onions, or shallots, which I took it to be, tasted very strong, and not agreeable."
Meriwether Lewis, personal secretary to Thomas Jefferson was able to correct the upset diner and explain that the 'onions' were actually Italian pasta noodles.
The recipe for mac and cheese was written down in 1824 by Mary Randolph in The Virginia House-wife. This was the first cookbook ever published in America. Interestingly, Mary Randolph was the sister of Thomas Mann Randolph, who was the son-in-law of Thomas Jefferson. She was also descended from none other than Pocahontas, and she is the first person recorded as being buried in Arlington National Cemetery (1828).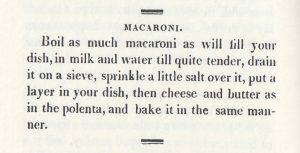 The popularity of mac and cheese in the US is in no small part due to the availability of packet mixes. Among those available, it is clear that the market leader is … 'the blue box.'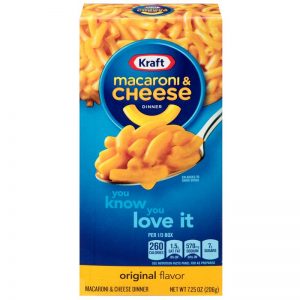 This product became available in depression-era USA. Kraft created the product after one shop owner took it upon himself to bundle packs of macaroni with Kraft processed cheese using a rubber band. Kraft noticed this and made their own pack mix, marketing it as a 'dinner.'
Mashed has an homage to Kraft mac and cheese here. We are making it from scratch.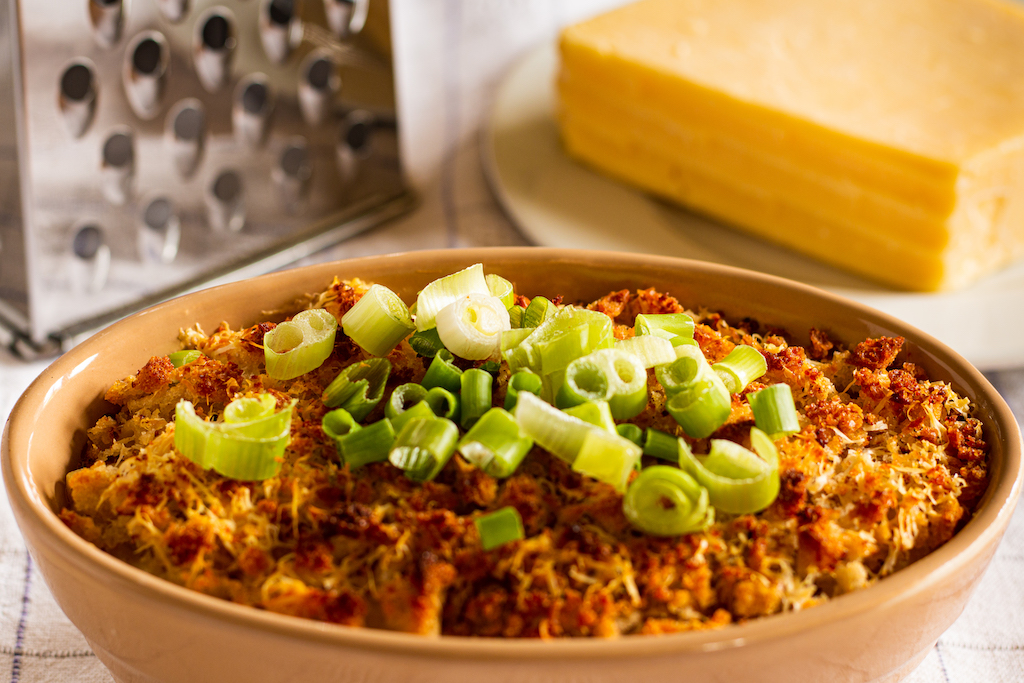 Print Recipe
Ingredients
For the topping:

20g butter

2 handfuls of breadcrumbs

20g parmesan, finely grated

For the sauce:

15g butter

15g flour

250ml milk

225g cheddar cheese, grated

Large pinch of Cayenne pepper

1 tsp English mustard

Pinch of freshly grated nutmeg

Sea salt

For the pasta:

400g macaroni

A large pinch of sea salt

To garnish:

3 spring onions, chopped
Instructions
1
Start by making the topping. Heat the butter in a sauté pan and fry the breadcrumbs until lightly toasted. Allow them to cool and then mix in the grated parmesan. Set aside.
2
Next, make the sauce. Make a béchamel sauce by melting the butter in a saucepan, adding the pepper and flour to form a roux. Cook for 5 minutes, and then gradually add the milk until a smooth sauce is achieved. Cook for about 7 mins until thickened. Add the cheese, mustard and nutmeg and melt until smooth.
4
Cook the pasta in rolling, boiling mild seawater until just done. Drain.
5
Assemble the dish by mixing the pasta with the sauce, pouring into a gratin dish and finishing with an even layer of the topping. Bake in the oven for 15 mins until bubbling and golden. Remove and rest for 5 mins before serving. Spoon out onto plates and sprinkle over with chopped spring onions.