The Strawberry Jive was invented by Dale DeGroff, author of The Essential Cocktail and The Craft of the Cocktail, and advisor to Liquor.com. The drink may have been invented during DeGroff's time at New York's historic Rainbow Room. In fact, DeGroff is credited by Simon Difford as the man who came up with the whole idea of putting fresh fruit in mixed drinks, and that transformation happened at the bar of the Rainbow Room, NYC.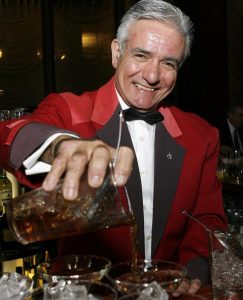 Taking the lead from countless chefs, DeGroff says that berries pair beautifully with savoury flavours. This idea is strongly apparent in the Strawberry Jive where he suggests that 'cucumbery' Hendrick's gin is paired with sweet strawberries with a background of St Clement's. Herbs (classically basil with strawberries) adds interest.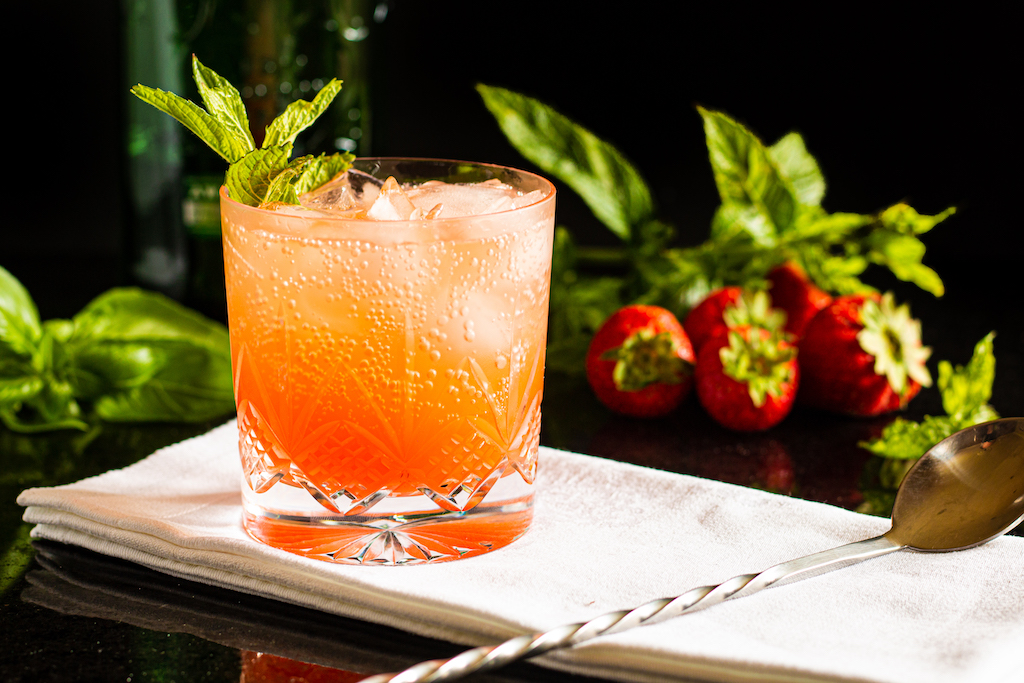 Print Recipe
Ingredients
2 small fresh strawberries, hulled

60ml Hendrick's or London dry gin

4 fresh mint leaves

1 fresh basil leaf

7.5ml simple syrup

30ml fresh orange juice

15ml fresh lemon juice

Top with soda water
Instructions
1
Muddle the strawberries in the base of a cocktail shaker. Add all the other ingredients except the soda and shake with ice.
2
Strain into an Old Fashioned glass, top with soda and garnish with mint.
Notes
This drink contains syrup and soda, so it benefits a bit from a gentle stir in the glass once poured.