Avocados are a problem fruit. They have become hugely popular, chiefly because their creamy flesh is a versatile alternative to dairy and eggs for those wishing to complicate their lives by becoming vegan. There was once a time when every second photo posted on Instagram was a shot of someone's avocado on toast (hashtag govegan, hashtag livingthedream). There are currently 9.5 million photos of avocado on the site.
However, all of this rush to replace scrambled eggs with avocado was ignoring the simple fact they they are about as ecologically sound as a diesel-powered jumbo jet with an Akrapovic exhaust. In the main, Europe does not have the climate for avocado, so most of them need to come over the Atlantic or from Indonesia. Spain has started producing avocado, but not on the American scale.
But it gets worse.
In order to extend the US avocado season and meet the demand from hipsters, the Mexicans have got to work hacking down rainforest to grow avocados. Instead of a sole US avocado season from May until August, we now have a Mexican one that runs from November until April (as does the Spanish). This means that the global avocado season pretty much never ends. Mexico is by far the largest global producer of avocados.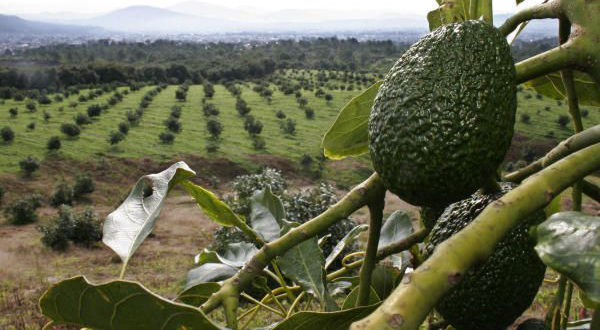 This would be kind of okay were it not for the insane value that the avocado now commands. The global avocado market is estimated at $14.7 billion in 2019. This is set to grow to $23 billion by 2027. So with deforestation and air miles already tainting the Instagram image of the avocado, we can now add Mexican drug cartels to the list of problems.
The vulture-like drug cartels that swoop in on anything of value in Mexico are kidnapping farmers, raping their daughters and using violent extortion to extract money from the avocado trade. Those who refuse to pay protection money have their orchards burned down. In 2014, the notorious Knights Templar gang made $152 million this way, and they show no signs of giving up that revenue stream. The level of violence is so alarming that the Wall Street Journal has suggested that buying Mexican avocados is no better than buying African conflict diamonds.
Restaurants in the UK are starting to take notice. In 2018, the Guardian ran an article that interviewed three chefs who have removed avocado from their menus due to concerns over source. We home cooks ought to match step:
If you cannot identify an avocado as non-Mexican, don't buy it. Colombia also grows avocados, and they also have issues with cartels. You are best buying Californian fruit.
Don't buy avocados between August and May the following year.
In fact, if you are not in the US, why not just eat European asparagus or source your avocados from Spain?
The recipe given here does include avocado. The one we had was Californian, we bought it in July, and I think it is the only avocado to enter the house for a year or more. The recipe is from Jamie Oliver, and can be found in his 2000 book The Return of the Naked Chef.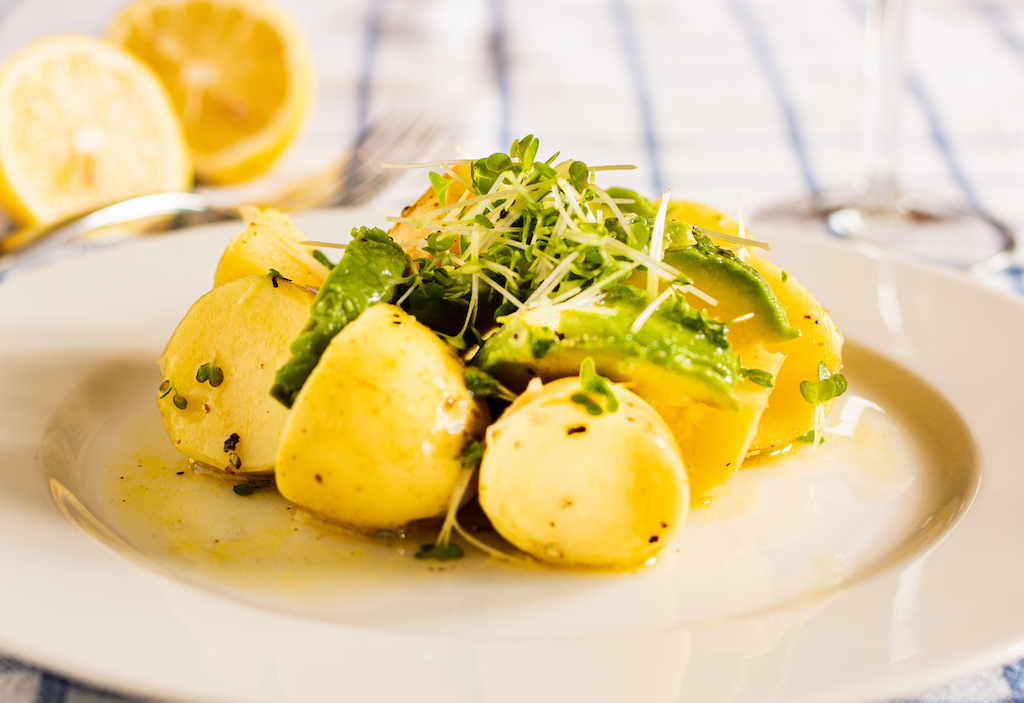 Print Recipe
Salad of boiled potatoes, avocado and cress
Ingredients
700g pound scrubbed new potatoes

1 large ripe avocado

3 bunches of cress, washed

Olive oil

Juice of 1–2 lemons

Salt and freshly ground pepper
Instructions
1
Cook the new potatoes in salted boiling water until very tender, then drain.
2
Slice the avocado in half and remove the stone. Peel and slice it lengthways into thick slices or chunks (however you like really) and place in a bowl.
3
Slice any large potatoes in half – this will expose their flesh to the olive oil and lemon juice. If they are small, leave them whole. Add to the bowl.
4
Throw the cress in, then add a couple of good lugs of olive oil and lemon juice, to taste. Season and toss.
5
Serve on a big plate, scattered with any remaining cress.
Notes
Jamie Oliver adds, "This is brilliant with chicken, fish or as a salad on its own, especially in the summer."