Antoine-Augustin Parmentier loved a potato. This guy was essentially responsible for the propagation of the potato in France. He would regale guests with potato dishes, and he even presented a bouquet of potato flowers to Louis XVI. In return, King Louis gave Parmentier a load of land west of Paris to grow even more potatoes on.
Many potato dishes tag the name 'Parmentier,' but this recipe given here is the one that is always called 'Parmentier potatoes.' The best thing about it is that it is insanely simple to make. Mix up you own herbs, add garlic if you like. This is freestyle potatoes.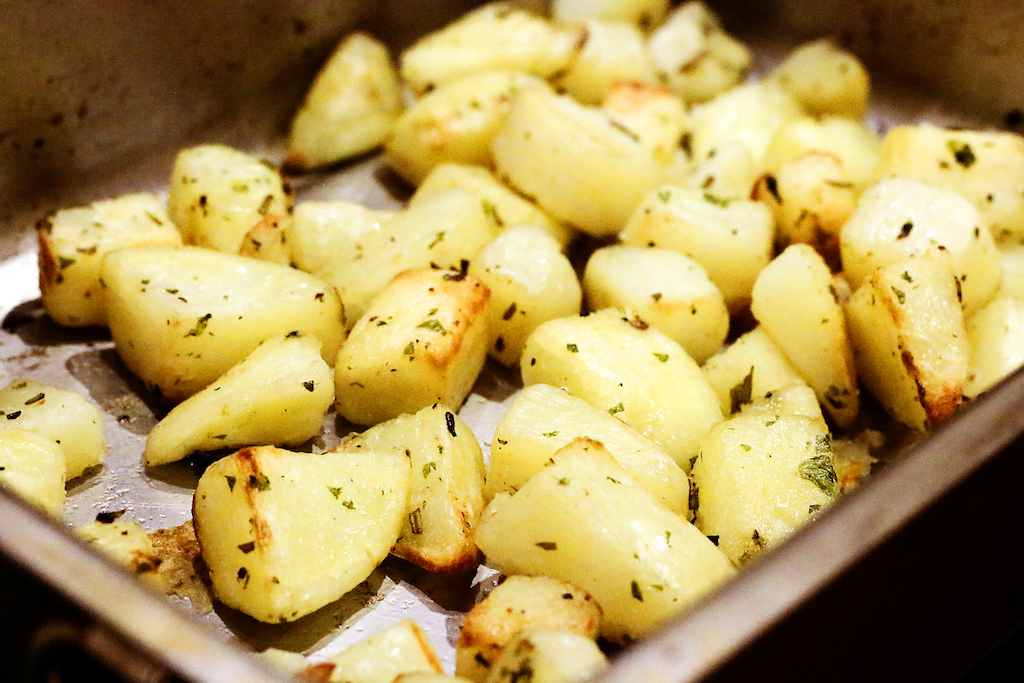 Print Recipe
Pommes de terre Parmentier
Ingredients
4 Maris Piper potatoes, peeled and diced into 2cm cubes

2 tbsp parsley, finely chopped

2 tbsp neutral oil

Salt and freshly ground black pepper
Instructions
2
Put the potato cubes in a baking tray, and toss in the oil, herbs and and seasoning.
3
Place the baking tray in the oven and bake for 30 mins, shaking occasionally.