This may not be the most sophisticated of potato recipes, but it is the one that Raymond Blanc returns to almost every time he cooks tatties on telly. There are a couple of reasons for that: 1. They take exactly 15 mins to do, which fits inside most television cooking sketches; and 2. They are incredibly tasty.
Like most of the simple home cooking that Raymond Blanc offers, the recipe for these potatoes comes from his mother. We first encountered it on an episode of BBC's Saturday Kitchen and have been making it ever since.
If the dish has any kind of history it is in Antoine-Augustin Parmentier who was the man responsible for introducing potatoes to France. Parmentier would treat his guests to potato dishes, and once presented a bouquet of potato flowers to Louis XVI. In return for the gesture, King Louis gave Parmentier a patch of land west of Paris (near Versailles) to grow his potatoes on. It was on that piece of land that Parmentier made his greatest coup. In an effort to get the French people interested in potatoes, Parmentier ordered that the vegetable patch be placed under 24-hour armed guard. Under the illusion that anything guarded must be valuable, Parisians were all abuzz with gossip about what might be growing on Parmentier's allotment. The myth made the tuber, and the potato was ascendant. The one dish named after Parmentier was a diced tattle recipe like this one, albeit baked rather than sautéed.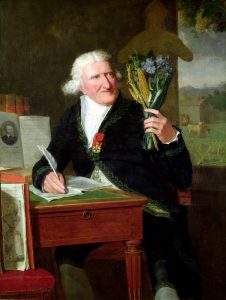 A couple of years ago, my friend, his family and I found ourselves in a peculiar, medically directed incident in the Algarve. I had to step up and do the cooking because everyone else was running about looking after our young casualty. I made these potatoes a couple of times that week. Jennifer, the daughter of my friend Ian commented:
"Nigel, these potatoes are amazing."
And she's right.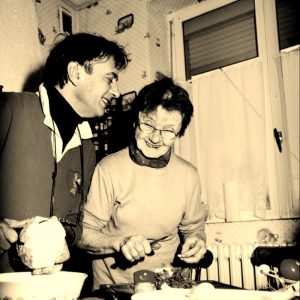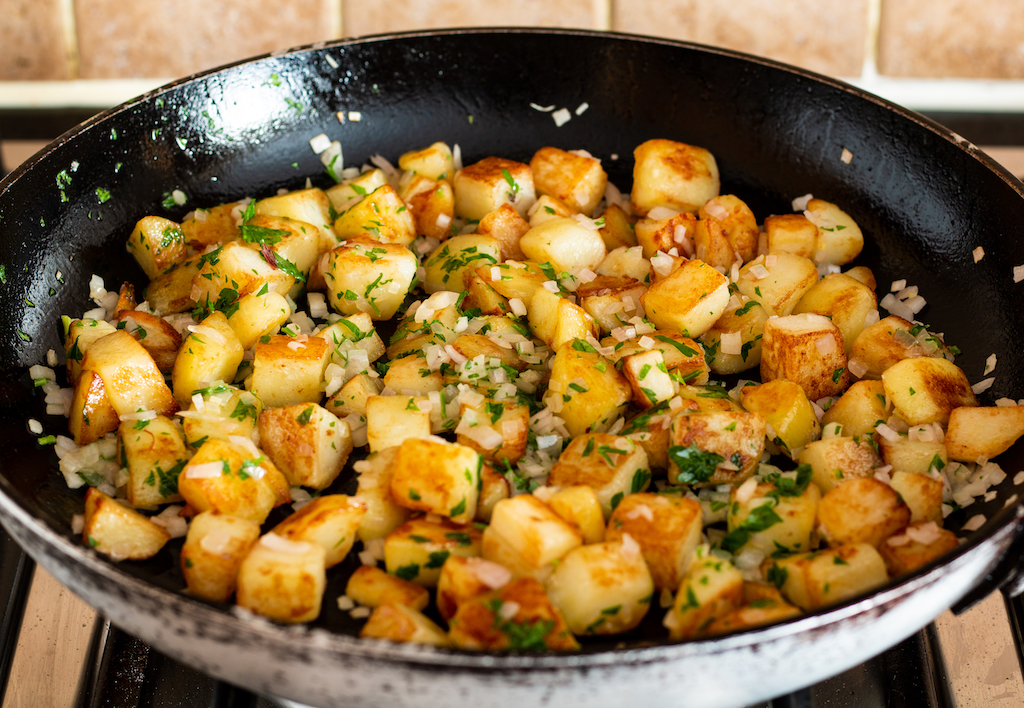 Print Recipe
Pommes de terre sautées Maman Blanc
Ingredients
4 good-sized Maris Piper potatoes, peeled and cut into 1 cm cubes

30ml neutral oil

1 shallot, finely chopped

10g butter

Handful of fresh parsley, chopped

Salt and freshly ground black pepper
Instructions
1
Heat the oil in a non-stick frying pan. Sauté the potatoes on medium until golden and cooked. Add the shallots and butter and toss the pan until the potatoes are coated. You are not looking to actually cook the shallots – just warm them through.
2
Garnish with the parsley, season and serve.
Notes
The cooking time can be decreased if the potatoes are blanched beforehand. Too little oil and too high a heat will result in a visit from the Fire Brigade.