This cocktail comes from the drink superfamily that is grandfathered by the Champagne Cocktail. The Champagne Cocktail is made by soaking a sugar cube in bitters and chucking some champagne over the top of it. Hundreds of variants exist on that basic idea of adulterating Reims' finest.
The Champagne Cup variant here is taken from Difford's Guide, but a quest for its origin runs into a brick wall when we realise that almost everyone who has tried to write about it has confused it with its own grandfather.
However, there is a drink from Puy in Gascony known as Pousse Rapière, named after the light dress sword that the Italians would use to expertly dice up their enemies. This version is specifically made with Pousse Rapière orange spirit and armagnac. The link we have provided also includes a recipe for homemade Pousse Rapière, thereby making it possible to recreate the original without buying the 'correct' orange liqueur.
We would like to thank our friend Geraldine Horner for her link to the information on Pousse Rapière, that would have otherwise gone undetected.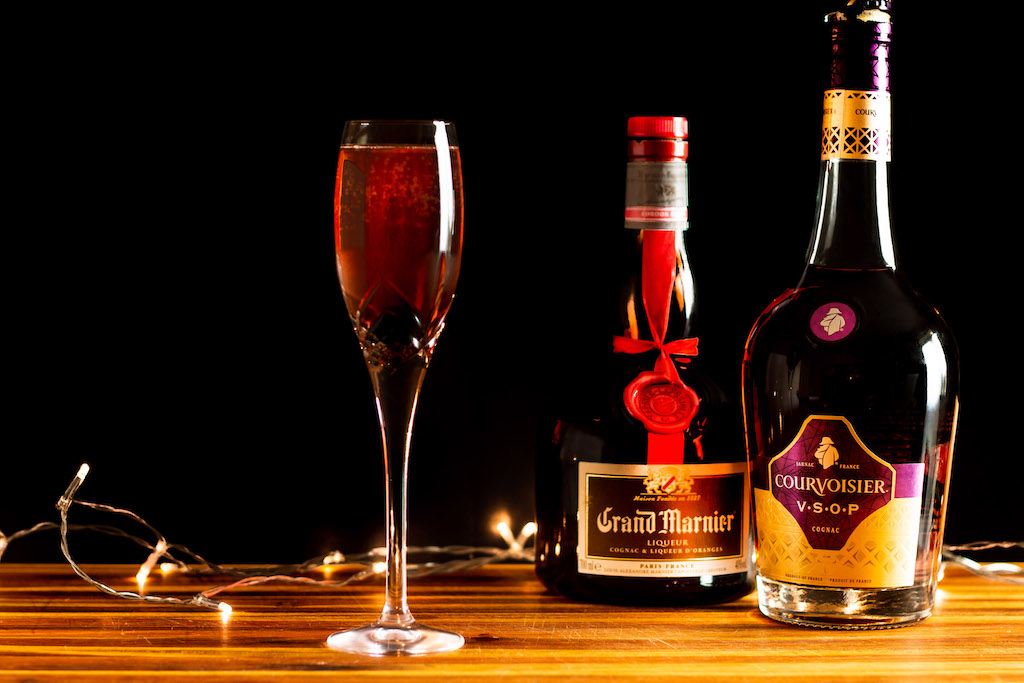 Print Recipe
Ingredients
23ml brandy

15ml Grand Marnier

7.5ml of syrup from a maraschino cherry jar

Champagne to top
Instructions
1
Stir the first three ingredients with ice and strain into a a champagne flute.
2
Top with champers and drop in a maraschino cherry.