Of all the cocktails that The Nosey Chef has read up on, the Margarita has the greatest number of claimants of any of them. There is little point listing all of them, because a little trip to Wikipedia details the lot. Perhaps more helpful would be to get our take on it.
The critical data type in understanding the genesis of the Margarita is the date. All of the popular creation theories for the Margarita post-date 1938. However, there is a documented article in an Iowa newspaper that describes a owner/editor James Graham encountering a 'Tequila Daisy' in Tijuana, Mexico in 1936. This date comes 3 years after the end of US Prohibition in 1933.
Prior to Prohibition, the Daisy was a popular drink consumed in the late 19th Century. In 1876, Jerry Thomas's The Bartenders Guide or How To Mix Drinks: The Bon-Vivants Companion includes the Daisy with a recipe that calls for gum syrup, curaçao, lemon, brandy and rum. This is a classic 'sour' style cocktail of booze, citrus and sugar. For me, it is most likely that the Daisy drifted over the US-Mexican border during Prohibition where border-hopping, American drinkers would have the brandy swapped out for the local firewater. 'Margarita' is the Spanish translation for 'daisy.'
Believable enough?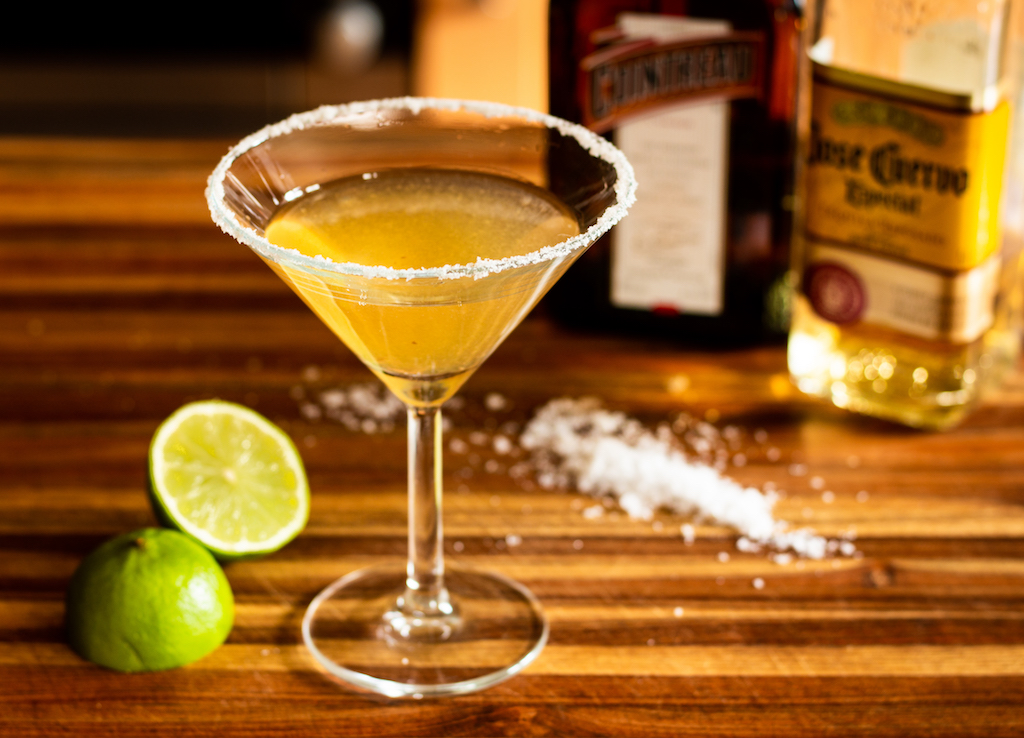 Print Recipe
Ingredients
50ml tequila

25ml Cointreau

10ml fresh lime juice
Instructions
1
Wipe some lime juice round the rim of a cocktail glass and crust with ground rock salt.
2
Shake the ingredients with ice and strain into the glass. No garnish required.