The Fireman's Sour comes from the early canon of cocktails that includes the late 19th Century Gin Sour. The Fireman's Sour was probably invented in the early 1900s, around the time that grenadine started find its way into a whole bunch of cocktails. Its inventor is not known, but it was listed in Hugo Ensslin's Recipe's for Mixed Drinks. Printed in 1917, this book places the Fireman's Sour a little earlier than the 1930s suggested by Simon Difford.
Like all sour cocktails, this is a wonderfully balanced drink that will leave you wanting another one.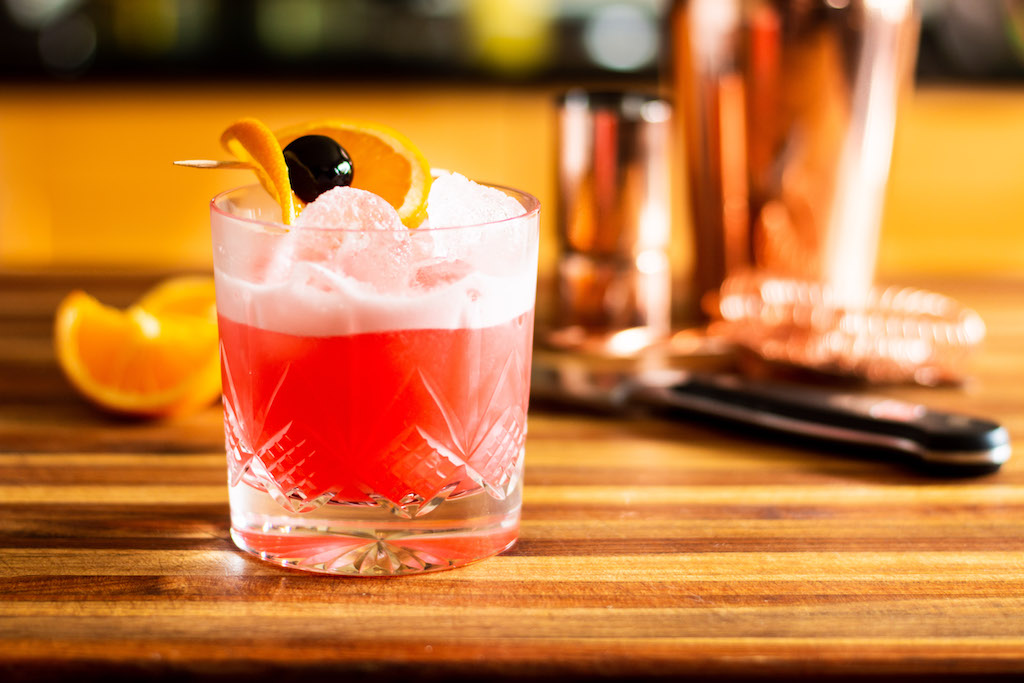 Print Recipe
Ingredients
50ml Bacardi Carta Blanca

25ml fresh lime juice

12ml grenadine

Half an egg yolk
Instructions
1
Shake the ingredients with ice and strain into an Old Fashioned filled with more ice.
2
Garnish with an orange and cherry sail.