Simon Difford calls the Gin Fizz the cocktail that everyone has heard of, but nobody has tried. But skipping the Gin Fizz and opting for the easier, more popular G&T is to miss out on one of the finest beverages from the very beginnings of cocktail history.
A lot like an unstirred Collins without the bitters (or a French 75 with the champers swapped for soda), the Gin Fizz is referenced as far back as 1887 in Jerry Thomas's Bartender's Guide. Its inventor is as lost time as the bubbles that vanish as they climb the inside of your glass. Sadly, the drink is now missing from most cocktail menus. Even those folk who profess to love gin have never tried one – and yet they are so easy to make at home.
Go on, treat yourself to a Fizz.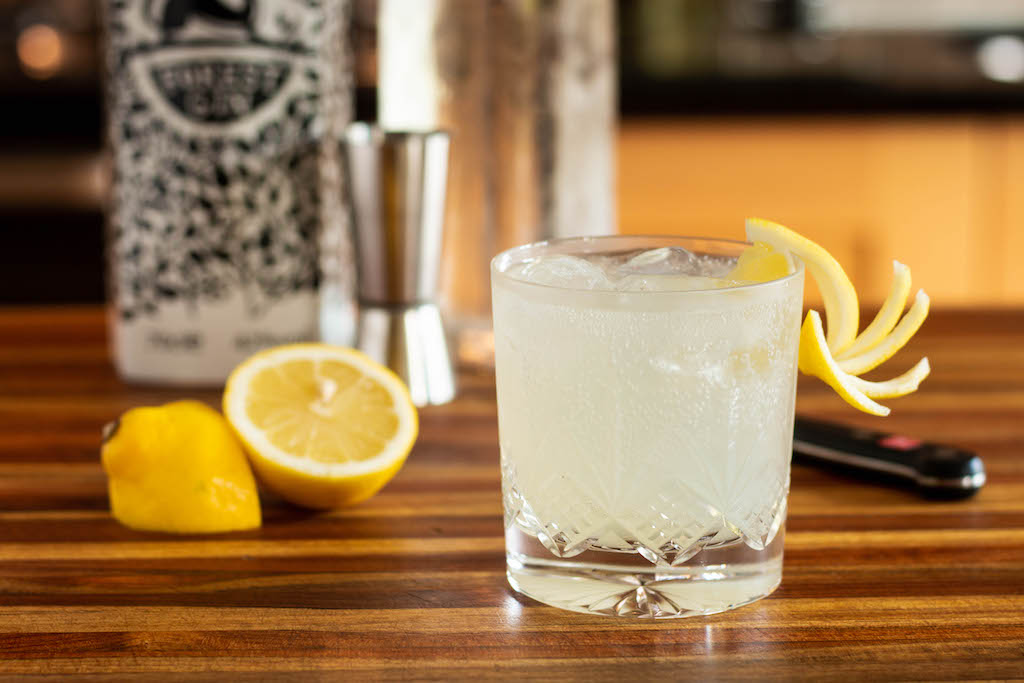 Print Recipe
Ingredients
45ml gin

30ml lemon juice

10ml simple syrup

80ml soda water
Instructions
1
Shake the first three ingredients with ice.
2
Tip the whole lot (with the ice) into an Old Fashioned or a small Collins (8oz glass).
3
Top with soda, stir gently and garnish with a lemon twist.
Notes
Simple syrup is made by heating 1:1 v/v caster sugar and water until dissolved. Bottle and chill.