The Horse's neck started out in the 1890s as a non-alcoholic drink. Ginger ale was mixed with bitters, and the drink was garnished with a massive spiral of lemon peel.
At some point, someone added bourbon to it to make a 'Horse's Neck with a Kick.' The IBA eschews the bourbon in favour of brandy, and that is the version we have here.
Interestingly, in the 1960s, the Horse's Neck supplanted the Pink Gin as the favourite drink of the officers of the Royal Navy.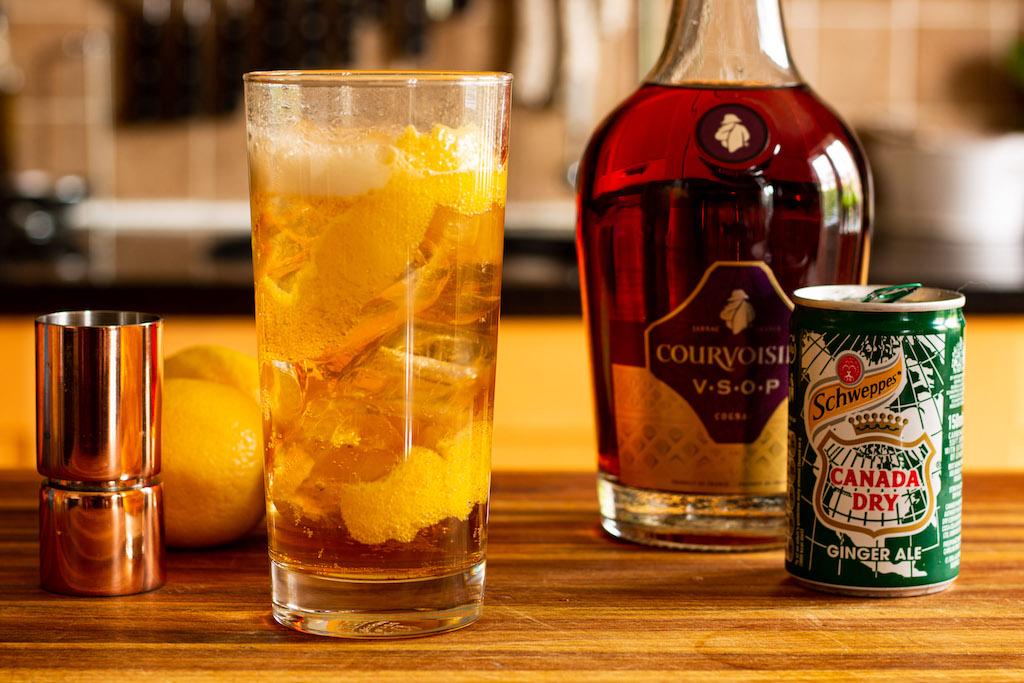 Print Recipe
Ingredients
40ml brandy

120ml ginger ale

Angostura bitters (optional)

A long strip to lemon peel
Instructions
1
Fill a highball with ice while snaking the peel around the inside of the glass. Pour in the ingredients and stir.