The family tree of the Red Greyhound begins with the Screwdriver. This is a vodka and orange, and is so named because American oil contractors working in the Persian Gulf would sneakily add vodka to their orange juice. They would mix the drink with the nearest thing to hand, which was often a screwdriver.
If the orange of the Screwdriver is swapped out for grapefruit juice then you get a Greyhound. If you stick Campari in that, it turns red and you get a Red Greyhound.
The recipe given here, though, goes one step further. This one swaps out the vodka for gin, which is probably a nicer proposition alongside Campari. Now, I can't find the origin for this exact recipe other than that I know that US Italian chef Mario Batali makes these on his birthday (19 September). I suspect that Batali himself invented this version. I saw these made on one of Batali's cookery shows and noted the name for future reference. The other week, I made one and was astounded at the clever interplay between Campari and grapefruit.
Watch a how-to on Batali's Red Greyhounds here: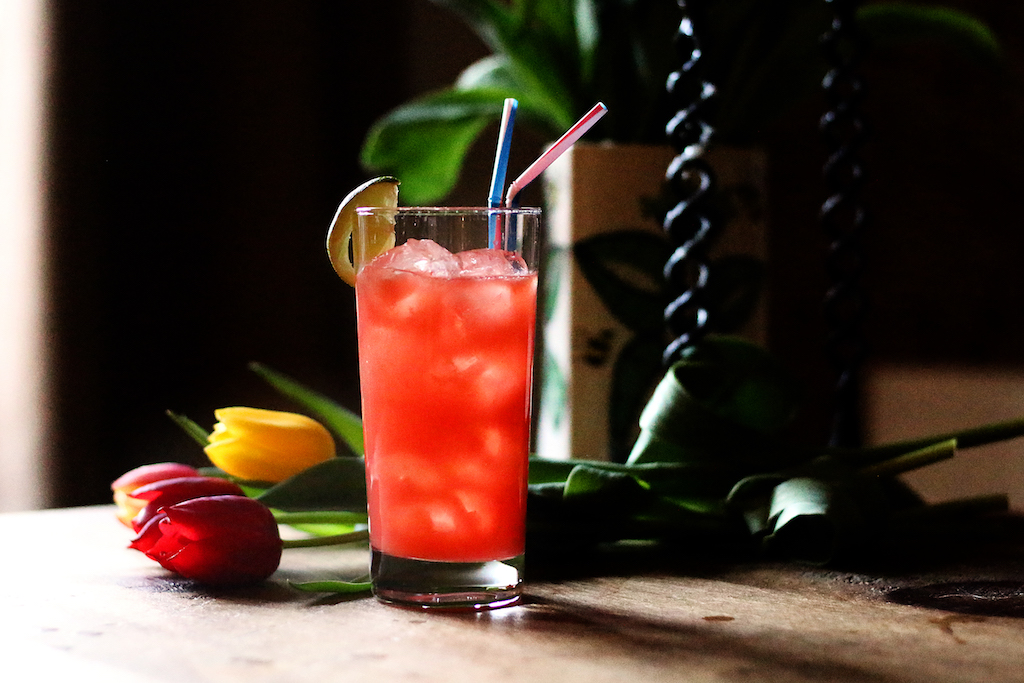 Print Recipe
Ingredients
50ml Campari

25ml gin

100ml pink grapefruit juice

75ml tonic water
Instructions
1
Fill a highball with ice and add Campari, gin and grapefruit juice.
2
Top off glass with tonic, stir gently and serve at once.