Proving that cocktails do not begin and end with the classics, this 2006 drink from Pete Kendall of Match Bar in London is an absolute delight. But then, nobody is ever going to go wrong with whiskey, ginger, maple syrup and orange.
Kendall must have been something of a roving barman. The Diageo Bar Academy described him as staying in Taiwan around 2005, where he is credited with 'lighting the fuse' under the local bar scene. This is the same era when he is tagged by Simon Difford as being in London working with Match.
Kendall continues to seed his passion in Asia with his business collaboration Old Street founded with award-winning bartender Sam Jeveons.
Match Bar was found at 37–38 Margaret St, Marylebone, London W1G 0JF, UK, but it is now closed.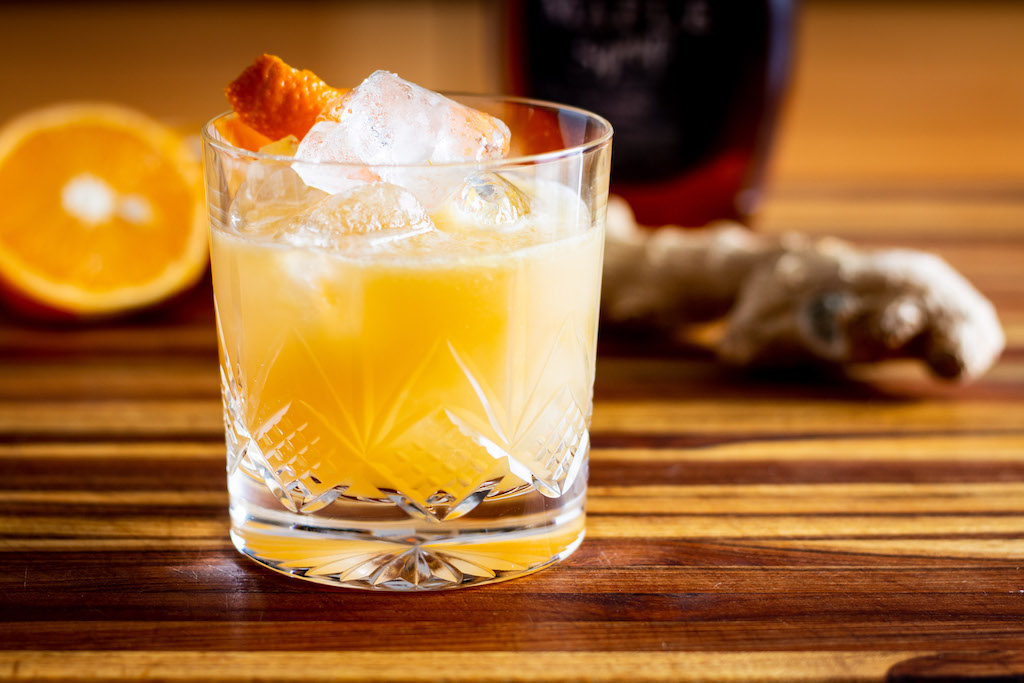 Print Recipe
Ingredients
2 thin slices of fresh stem ginger

50ml bourbon

35ml fresh orange juice

25ml lemon juice

15ml maple syrup
Instructions
1
Muddle the ginger in the bottom of a dry cocktail shaker. Add the other ingredients and shake with some ice.
2
Fine strain into an ice-filled Old Fashioned glass and garnish with a twist of orange peel.