Oliver Peyton, constantly on the move with new iterations of his relaxed restaurant concepts, has been a long-time stalwart champion of top-flight barmen. It was Peyton who installed the drink genius of the late Dick Bradsell behind one of his bars and simultaneously reignited the entire London cocktail scene. Similarly it was Peyton who plucked Tony Conigliaro out from the crowd and stood him behind the counter at Isola in London's Knightsbridge.
Described by Evening Standard as "one of mixology's poster boys," Conigliaro was appraised by the New York Times as the "No.1 protégé of Dick Bradsell." Conigliaro's most famous creation is probable the Coco Chanel Cocktail, which mixes champers with bergamot and Lillet, and is garnished with mint infused with Chanel No.5. We will need to wait until my mother visits again to make that because she is the only person I know who uses that particular perfume. With Coco Chanel on the back burner, we can dig out another of Conigliaro's drinks – the Lemon Caipirovska, which was invented at Peyton's Isola in 2002 where Conigliaro was working before he struck out alone. This drink is a riff on the classic Brazilian Caipiranha, and it swaps out the cachaça for zippy citrus vodka. We like this drink for its high alcohol content and brutal simplicity. We confess to being disenchanted when we read the recipe, but on making the drink we are complete converts. This is an outstanding cocktail.
Tony Conigliaro is currently mixing drinks at Bar Termini Soho, 7 Old Compton Street, London W1D 5JE, and at 69 Colebrooke Row, London N1 8AA. Both locations offer masterclass courses in mixology with Conigliaro himself.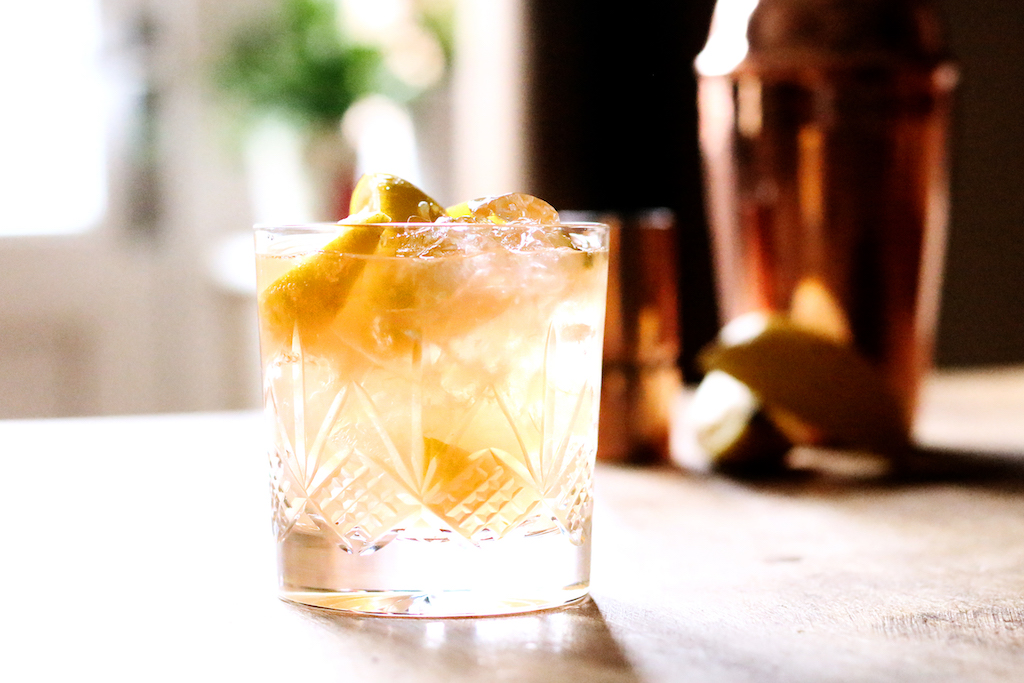 Print Recipe
Ingredients
75% of a lemon, cut into wedges

60ml citrus vodka

25ml simple syrup

1 dash of Angostura bitters
Instructions
1
Muddle the lemon slices in the bottom of a cocktail shaker. Add everything else, and shake with crushed ice (not cubes).
2
Pour into an Old Fashioned glass without using the strainer, making sure the molested lemon slices join the drink. Don't add a garnish, but do add a couple of short straws.