One day, some years ago, Natasha Pilling of Goyt Wines in Whaley Bridge walked into the Shenkman Bar underneath the Royal Academy of Arts in London. There, a group of people were drinking cocktails prepared by Fabio Fritolli, who was the barmen there at the time. At some point, one of this group ordered a Frankly My Dear. After one sip, the drink went viral, and everybody ordered one.
Working out what was in this drink was not trivial. The Shenkman Bar no longer serves it, and Fabio Fritolli has moved on. We chased down some of his subsequent employers. Most of them responded to us, but the trail eventually went cold.
However, we ran across an review of the Shenkman Bar in an online magazine and the author, Lily Grouse, sketched out what was in the Frankly My Dear. The surprising, unguessable ingredient was the ruinously expensive yuzu juice. Helpfully, Natasha remembered it was a purée, and we were then able to imagine the proportions in the original.
So here we have the Valley Wine Bar (featuring The Nosey Chef) version of the Frankly My Dear. Note that there are a few other drinks that go by this name, and they are furiously powerful, Southern-style cocktails based on bourbon. This is not that.
Yuzu purée can be purchased from DrinkStuff.
The Shenkman Bar can be found at Burlington House, Mayfair, London W1J 0BD.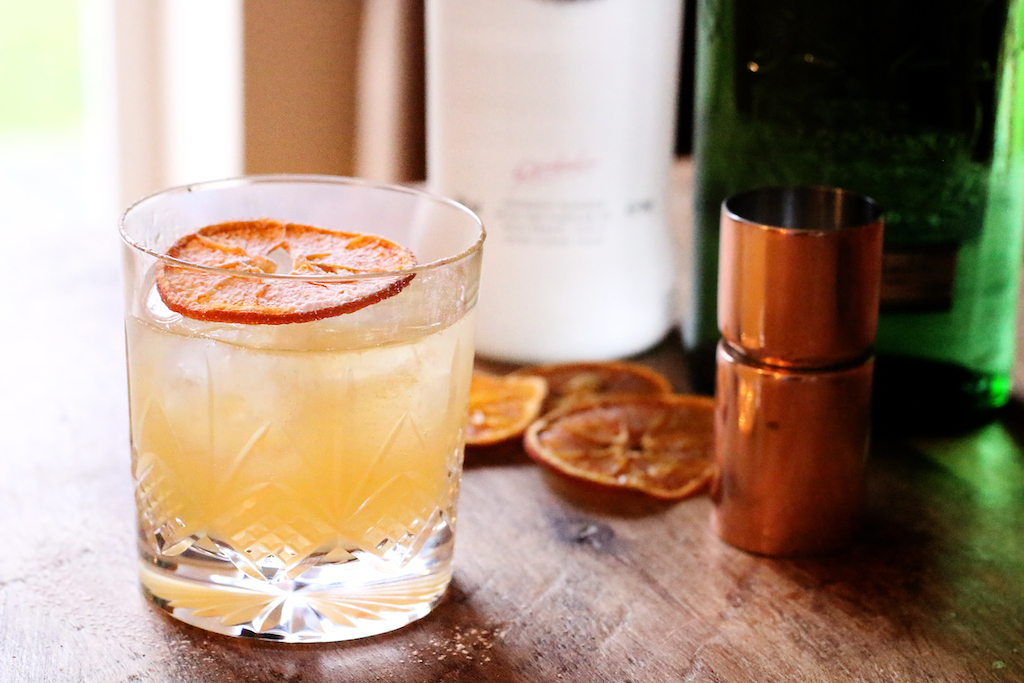 Print Recipe
Ingredients
30ml gin

15ml triple sec

15ml apricot brandy

30ml yuzu purée

Dried orange wheel

Icing sugar
Instructions
1
Shake the liquid ingredients in a cocktail shaker with no ice.
2
Pour over ice in an Old Fashioned glass.
3
Garnish with the dried orange wheel and dust over with icing sugar.