The Casino cocktail is listed among the International Bartender's Association* list of classics, so The Nosey Chef was naturally drawn to it. We made it, we drank it and we liked it. But as for a history? Nada. Zip. Nothing.
The usual suspects punctuate the origins of the Casino. The first recipe for a Casino was written in 1916 in Recipes for Mixed Drinks by Hugo Ensslin – he who invented the Aviation, which is a kissing cousin of the Casino.
Harry Craddock, who pops up in just about every cocktail story ever, wrote the 1930 Savoy Cocktail Book, which includes the Casino in its IBA format.
The centrepiece of the Casino is the Old Tom gin. London dry gin just does not cut the mustard for this drink. You can buy a bottle from Amazon.
*Note that the IBA recipe contains an error. 10ml of orange bitters will taste like licking a dog's crusty arse.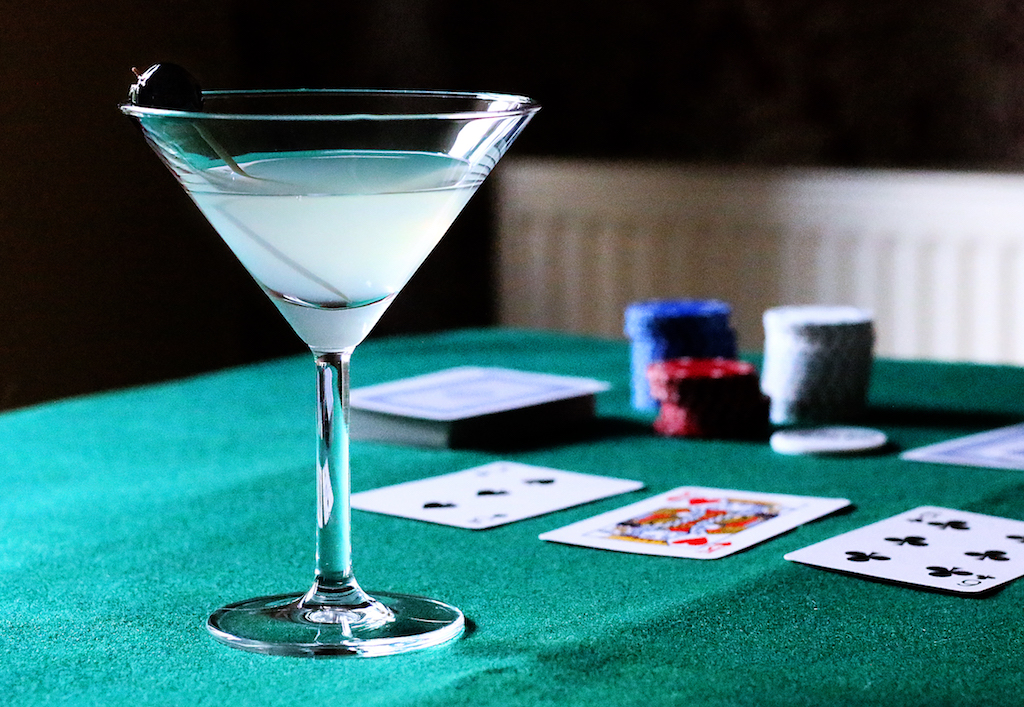 Print Recipe
Ingredients
40ml Old Tom gin

10ml maraschino liqueur

10ml fresh lemon juice

1 dash Angostura orange bitters

1 maraschino cherry to garnish
Instructions
1
Shake all the liquid ingredients with ice. Strain into a Martini glass.
2
Garnish with a maraschino cherry.