The word 'pawri' is very likely a misheard version of 'party' delivered in an accent commensurate with northern India for Pakistan. It is now used all over social media to indicate having a good time.
The recipe given here a mocktail is based on the ingredients listed on the menu of Delhi House Cafe. The proportions and method are our own. Delhi House Cafe can be found at Unit 10, Corn Exchange, Manchester M4 3TR. Use their online tool for a reservation.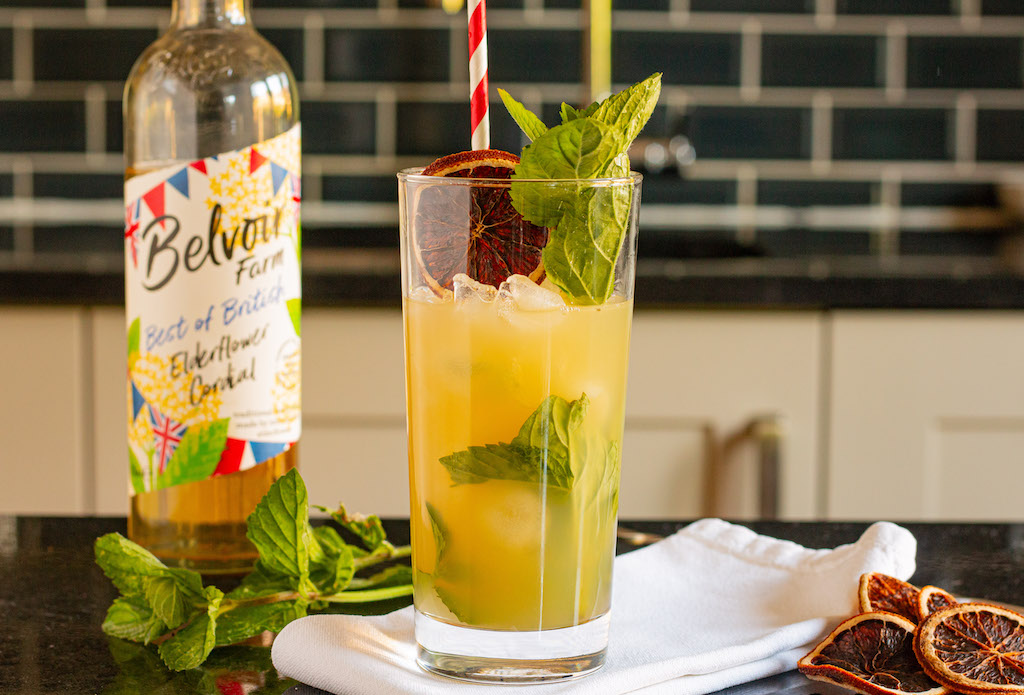 Print Recipe
Ingredients
4 fresh mint leaves

30ml Elderflower cordial

15ml Fresh lemon juice

120ml Apple juice

Mint sprig and dried lemon wheel to garnish
Instructions
1
Muddle the mint leaves with the elderflower cordial in the bottom of a highball glass.
2
Fill the glass with ice. Add the lemon juice, top with the apple juice and stir.
3
Garnish with a mint sprig and a drill lemon wheel.